Do your kids like to play pretend? Want to jump into their world? Build a family or group fairy house. Create wonderful little villages that will encourage your children to go on an adventure in the back of your garden. In this article, I will show you how to create a wonderful world and how to make a fairy house together with a few things.
Why build a fairy house with your children?
One of the fastest ways to create long-lasting memories that won't be forgotten in adulthood is to make your activities a sense of wonder.
Use your children's imaginative minds and create mystical places where they can embark on incredible adventures. From dragon fortresses to quaint flower fairy dwellings, building this kind of structure will write a new chapter in your family's memory!
The essential ingredient in every happy childhood is a wonder. Wonder is what turns a walk in the woods into a thrilling epic exploration. And nothing brings out the wondrous quite like magical and mystical creatures.
Think about some of the happiest times in your childhood. How many of these memories are tied to some kind of wonder? Was it the excitement of finding Santa's presents on Christmas morning, the thrill of discovering hidden Easter eggs, or using your superpowers to fly from couch to couch in the living room like Superman?
Enter a magical journey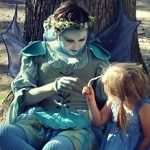 Turn this fairy house creation into a fairytale adventure. Make it a theme for the week and take the opportunity to participate in a fairy-themed event. Get in the mood to make a fairy house before your project gets started. Many events have fairy exhibitions (or competitions) that stimulate the imagination of young and old alike.
For those, a little less enthusiastic about fairies, many medieval festivals, events, or local feasts offer jousting and sword fighting, magic shows, and other fascinating opportunities to learn about the story. and fantasy.
When you build a fairy house with your kids, you can easily imagine all their adventures…once you tap into your sense of wonder.
What you need to make a fairy house
Leaves, grass, moss, flowers, acorns, pebbles, and shells
Large pieces of wood, baskets, or other "natural" containers
A large plastic tray
Strong glue and/or wood glue
Pieces of faux fur or fabric (optional)
Buttons and small dollhouse objects (optional)
Paint (optional)
Anything else that would be a good addition to a fairy house
So how to make a fairy house? Let's go…
1. Gather supplies
First, go in search of items to make your fairy house. Find large wicker or another basket to use for the house itself and a plastic tray for the base.
Look for a variety of natural materials and decorative crafts like leaves, grass, moss, acorns, pebbles, flowers, and seashells.
Here are some places to find low-cost materials to make a fairy house:
Go for a walk in the forest with a basket, and collect things in nature
Take 10€ and go to a cheap "bric a brac" store (Gifi, La Foirfouille, etc.)
Go for a walk on the beach to find interesting stones, driftwood, seashells, polished glass, and other fascinating objects
Also, rummage through your craft supplies and gather other essentials, such as paint, glue, buttons, and dollhouse furniture.
2. Set up your workspace
Once you have collected all of your items to make a fairy house, spread out your treasures on a large table. Let the children take turns drawing things.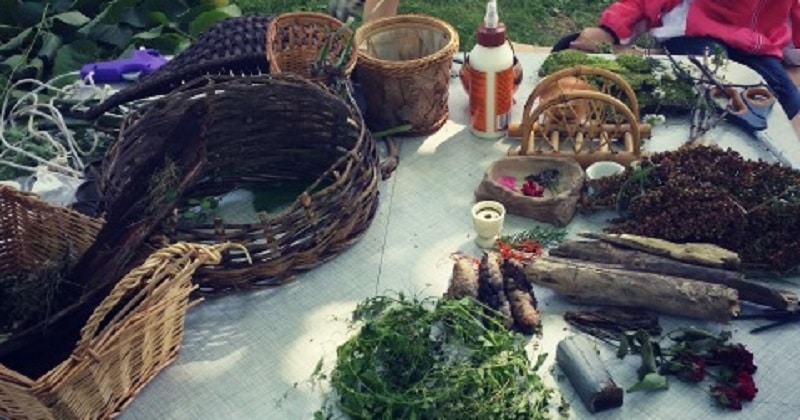 Depending on the size of your family (or your group of children) and the ages of the children, you can put the children in pairs or divide them into teams.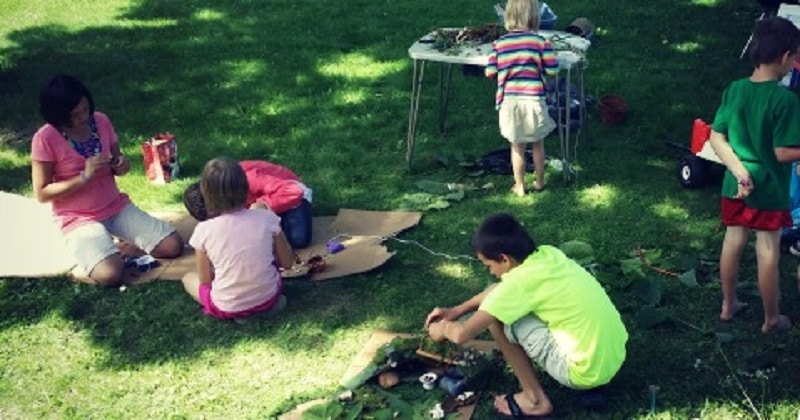 Layout your supplies on a table or a large flat piece of cardboard, and get ready to create.
3. Start with a solid base
Now that you have organized your workstation, select the base for your fairy house. Build your fairy house on a wide or flat plastic board. This will make it easier to move the house to a quiet place when you're done.

Cover the tray with moss, leaves, or a layer of soil.
4. Shape the exterior of the fairy house
After covering the bottom of the tray, choose the main structure. Use a wicker basket or other container that feels natural. Make sure it will fit well on the board.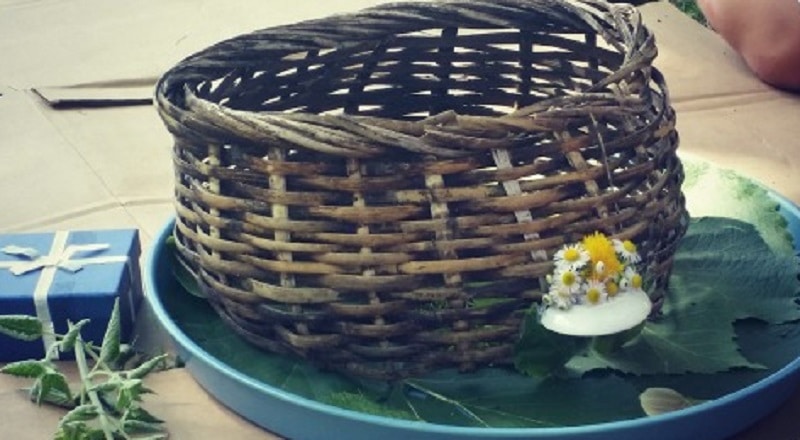 Then create the improvements. Start with the large exterior elements (doors, windows, and paths), then add the finer exterior details like the mailbox, and shrubs…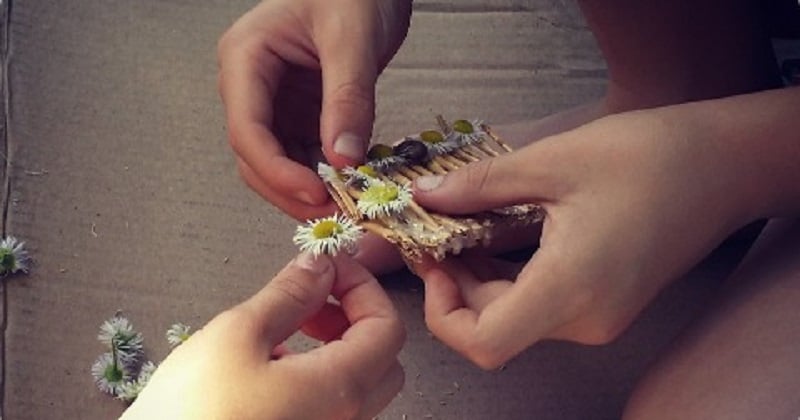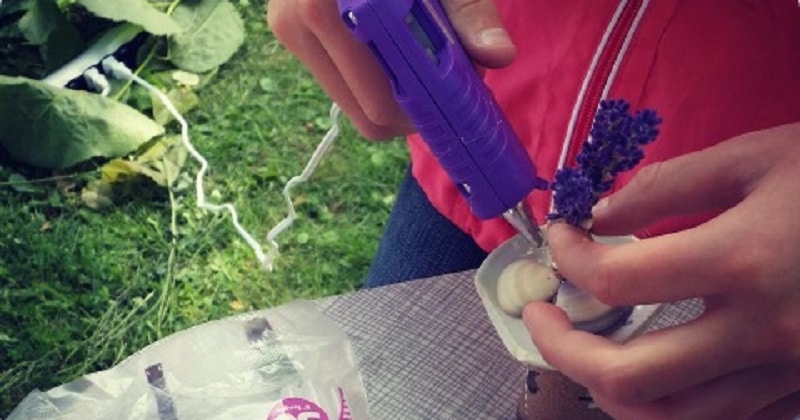 Use a glue gun or strong glue to build your elements and add them to the house. Be careful with the glue gun which can be hot! For young children, only adults use the glue gun, while older children may be allowed to use low-temperature glue guns. Watch them carefully and make sure they know how to use the equipment safely first.
Throughout the process of creating the fairy house, ask the children lots of questions, such as "How does the fairy use this?" It's a covert way to encourage critical thinking and problem-solving skills, as well as creativity and imagination.
5. Decorate the interior of the fairy house
Once the exterior is complete, build fairy furniture, bookshelves, beds, and even a tiny bathroom and kitchen. Make a moss floor, then add furniture you've found, built, or repurposed from other objects.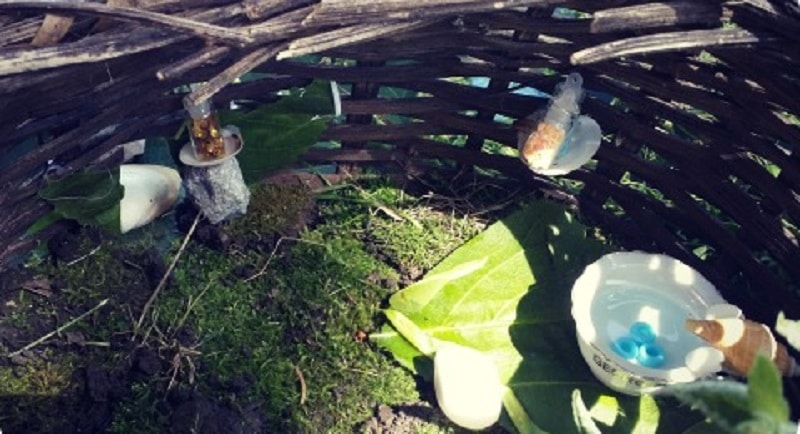 Some kids decorate like a fairy makes pixie dust, while others may need creative questioning to help them think small.
Refer to books or sites to guide them through the creative process.
Remember, let the kids take the initiative. Just help them start their creative engines.
6. Find the perfect spot
Once your fairy house is decorated inside and out, place your creation in the perfect spot! On the porch, next to a bush, or indoors near a tall plant.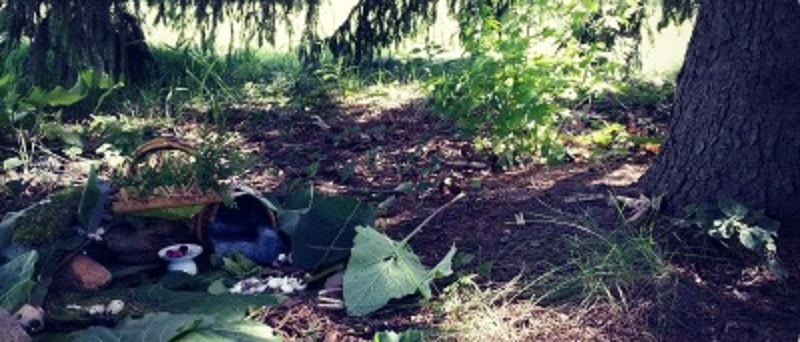 Fairies are solitary creatures, so placing fairy houses in quiet corners of the garden with little or no disturbing human activity is ideal.
7. Add an extra magic touch
The fairy house is constructed and displayed, blending into its surroundings. When evening comes, all is quiet in both the human and fairy realms. This is where the magic happens.
You can wait for the passage of real fairies to add magic or give them a little boost. Parents can sneak in when kids are sleeping and add some decorations.
It's time to plant some "clues" in this world of wonder you've created together. Here are some recommendations:
Leave a tiny handwritten note (write in small handwriting) to thank the kids for thinking of making such a cute fairy house.
Place breadcrumbs or bread crumbs on the table, it shows that someone has eaten.
"Ruffle" the bed a bit to make it look like someone slept in it
Add new elements or a sprinkle of pixie dust (glitter) to show that the house has been "claimed".
In the morning, nonchalantly mention that you saw "the dog sniffing" or "the weeds twirling" and encourage your kids to go check out their little house.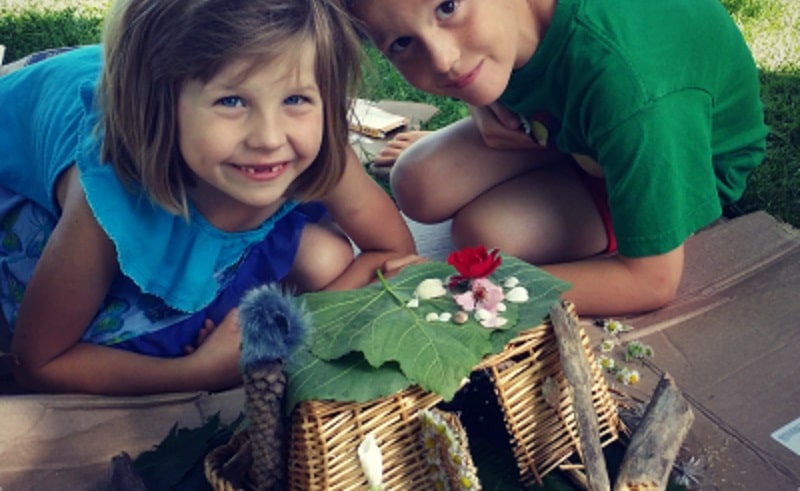 Final Thoughts for Making a Fairy House
This project is more than just fun, it's an adventure that can easily be used as a springboard for other creative pursuits. Go to the library or media center and bring home books and fairy tales to read together.
Also, you can use the fairy or elf house as a base for a variety of creative writing exercises. Ask your children to write things about the occupants and their adventures.
Making a natural fairy house may not turn out to be high quality, but making a fairy house sure is fun! Plus, she'll become a part of your family history.
What do you think? Have you ever thought of making a fairy house with your children? A fort for the elves? If not, how do you celebrate the wonder of childhood with your children? Have you also thought about making cardboard cabins with your children?
Other ideas for making a fairy house with children
Click on an image to discover the site that proposes to make a fairy house.