Kids Diy
Halloween Card: the Cat and the Pumpkin
Here is a relatively simple idea for making a Halloween card with the children. All you need is paper, glue, and scissors to make this Halloween card.
Interest: cutting and creation
Material: paper (or foam paper ) of different colors, glue, and scissors.
You also need to print the pattern HERE in PDF format.
Age range: from 6 years old
How to make this Halloween card
First, print the pattern of the different elements. Then trace each colored piece as shown and cut them out: you now have all your elements for your Halloween card.
First, glue the 5 ovals to create the pumpkin.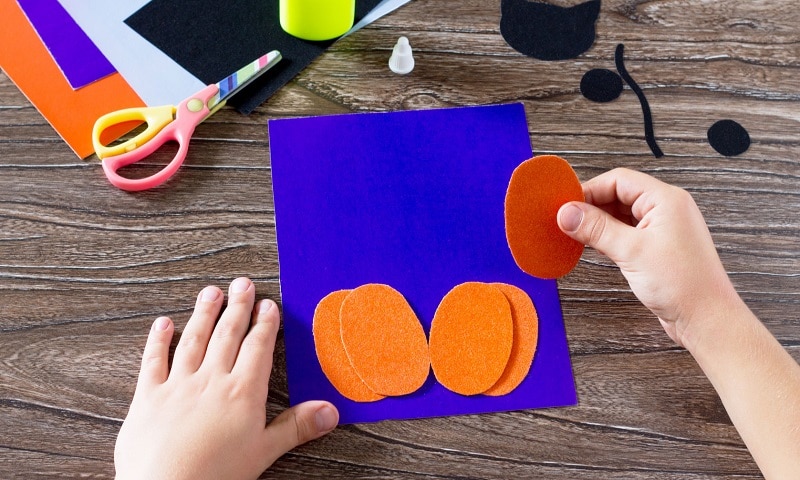 Then glue the two-round paws of the cat, then it's head and its tail.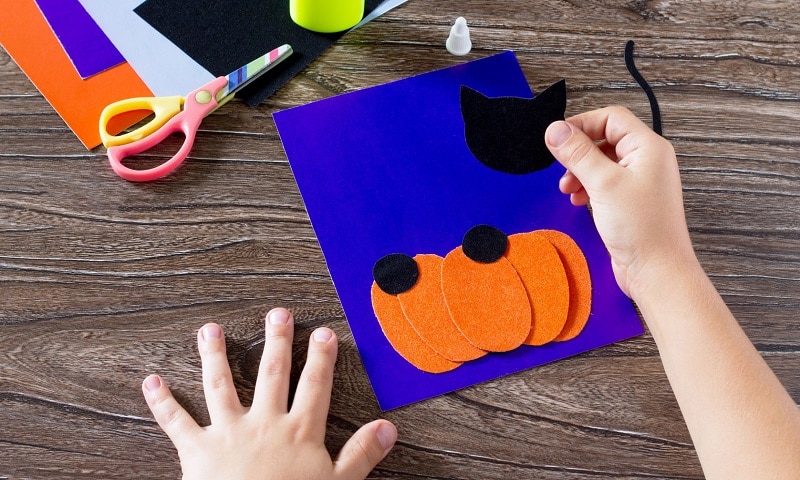 Then create the letters of the word BOO on white paper, carefully cut them out, and glue them to the top of the Halloween card. You can also choose another word… let the child think about it!
Then glue the small nose of the cat in the shape of a heart, then the inside of the ears in pink.
Create two small circles and small whiskers with white paper. Glue the circles where the eyes are and the whiskers around the nose. Finish the eyes by adding a dot in the middle of the eyes.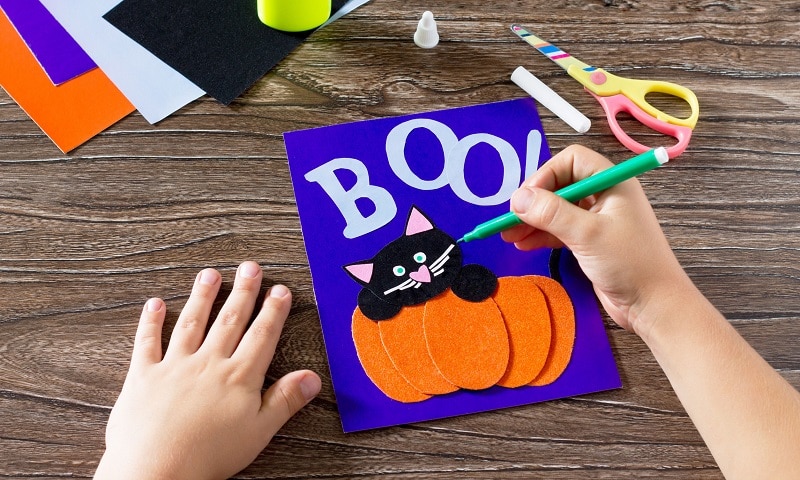 Glue the two eyes, the nose, and the mouth of the pumpkin and finish with the two branches.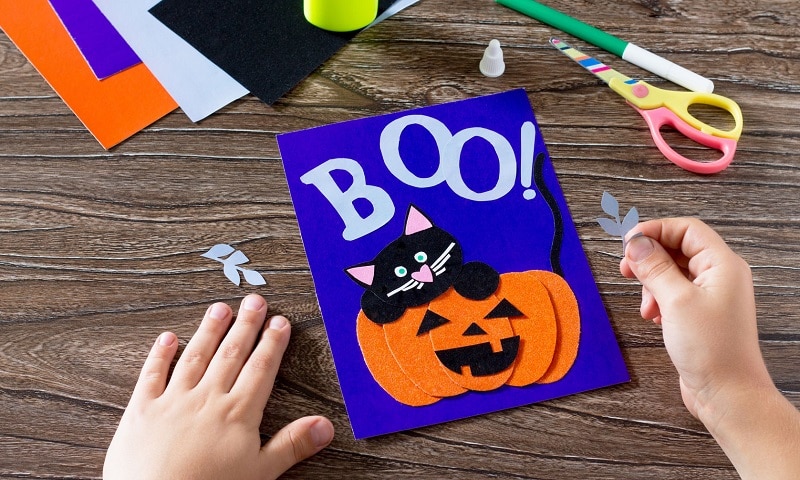 Your Halloween card is complete!