All children like to feed the birds. And they will also like to make a bird feeder too. Here's how to make a robot bird feeder out of a cardboard juice box. Then you can sit back and enjoy bird watching outside together.
Interest: development of motor skills
Material: 1 cardboard juice box, pipe cleaners, plastic buttons and/or caps, colored plastic paper or paint, adhesive tape, scissors, and glue + food
Age range: 5 to 10 years old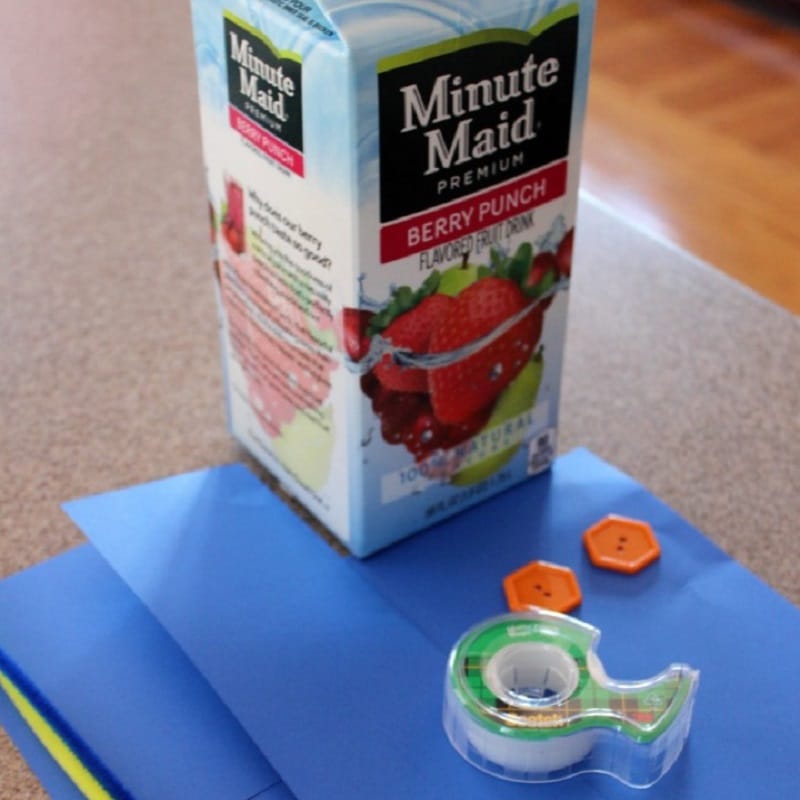 How to make a robot bird feeder
Cut and glue colored laminated paper to the front (the side without the cap) and sides of the juice box. You can also take the option of painting the box if you prefer.
Then remove the cap and stick it on the other side (the colored front). Add 2 pieces of twirl pipe cleaner to the top. Then add buttons and a big plastic nose plug.
Now cut out a mouth. This must be done by an adult. Turn the box over and also cut a large opening in the back for the birds to get to the food. You can even add an ice cream stick for birds to perch on.
Now that the robot bird feeder is ready, you can go outside and find a tree branch to hang it on. It's over!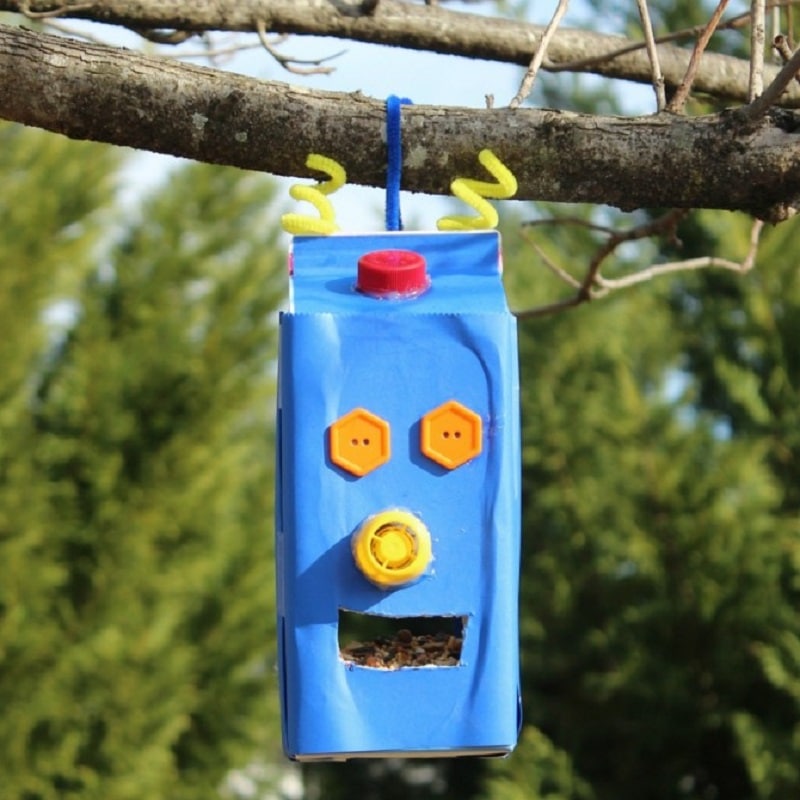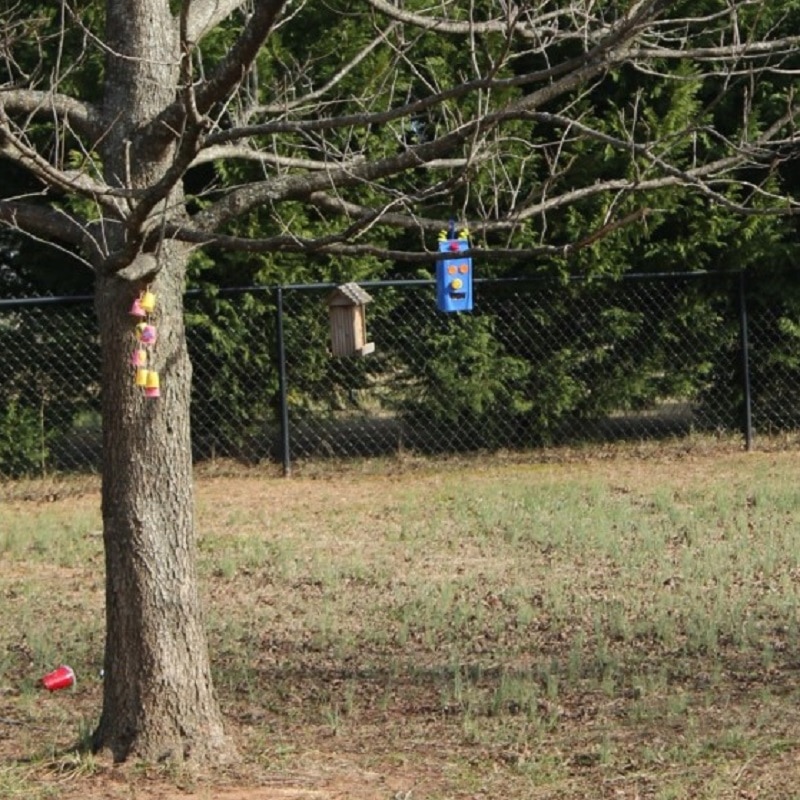 Final thought: You don't have to follow this exact robot model, feel free to let kids' imaginations run wild and let them create their robot feeder.