Kids Diy
DIY Christmas Paper: the Santa Claus Cutlery Holder
Here is a paper Christmas craft that is easy to make with children aged 6 and over: a cutlery holder (or napkin holder) in the shape of Santa's jacket. Just print the model, reproduce it on sheets of thick paper in the colors of Santa's jacket, cut them out, and glue them. This is a Christmas papercraft that will help children develop their fine motor skills. Check out the tutorial below.
Interest: creation and development of fine motor skills
Material: colored card stock
, model to print, scissors and glue
.
Age range: from 6 years old
How to make this paper Christmas craft
First, print the model HERE. From this model, you have two options: either you cut out the different elements to use them as a template, or you use the model directly with carbon paper.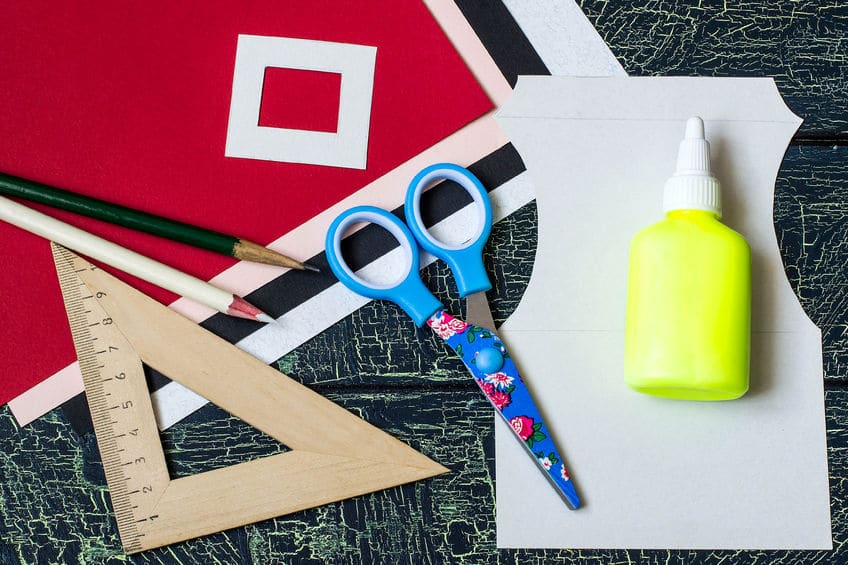 Reproduce each element proposed on the model of this DIY Christmas paper: the odd shape in red paper, the long rectangle in black paper, and the square open in its center on white paper.
Carefully cut out each element you drew on the colored sheets. Then also cut small circles: they are optional because you can also use a black marker if you wish.
Then comes the assembly of your manual Christmas paper activity. First, take the slightly odd shape and fold it in the two places where you see dotted lines on the model, all you have to do is put a dot of glue to close this Santa Claus jacket. Finally, glue the long black rectangle as in the image below, so that it goes around the jacket, then glue the white square with the hole in the center on top. The final touch is to stick two small black circles on the top or to draw them with a marker or a black marker.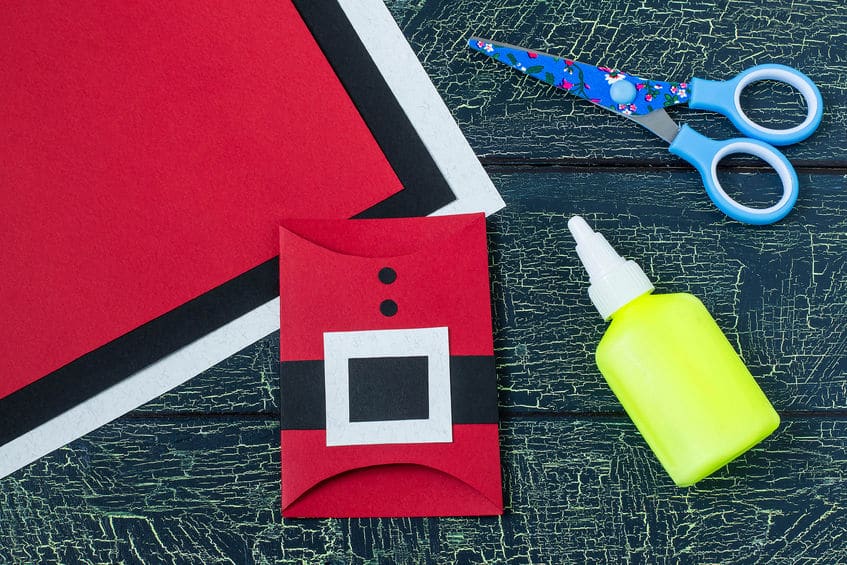 There you go, your Christmas paper cutlery holder is finished!