Kids Diy
How to Make an Easy Paper Cat: a Simple Idea
Today I offer you a simple idea to show children how to make a paper cat easily. All you need is paper, scissors, and glue (and a printer to print the model). This easy paper cat manual activity can be offered to children from the age of 5-6 years.
Interest: development of fine motor skills and creation
Material: printer, paper, scissors, and glue
Age group: from 5-6 years old to 12 years old
How to make an easy paper cat: the tutorial
1. Start by printing the paper cat model HERE. There are two models with different eyes. You can choose to print it in white to make a white paper cat or to color it, or you can directly print it on colored paper (brown, beige, orange, etc.) to have a colored cat.
2. Carefully cut out the outlines of the model you have chosen, and also cut out the long rectangle that will act as a tail. Remember to cut between the two legs, without cutting the dotted lines.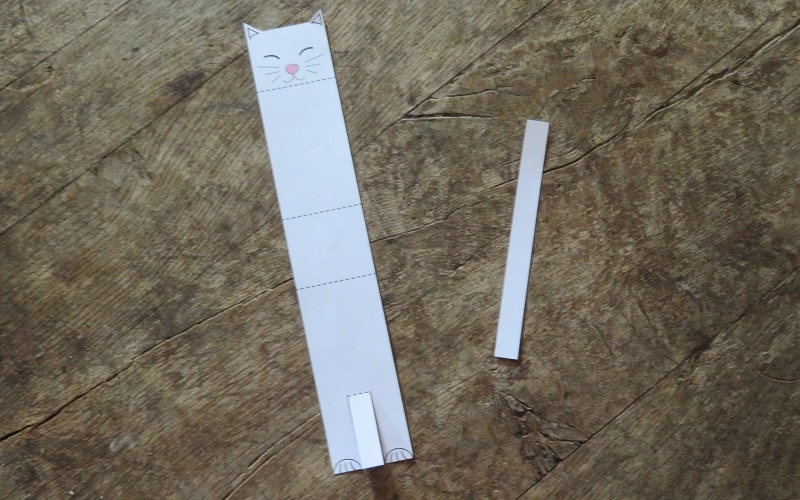 3. Fold your paper cat on all the dotted lines as below.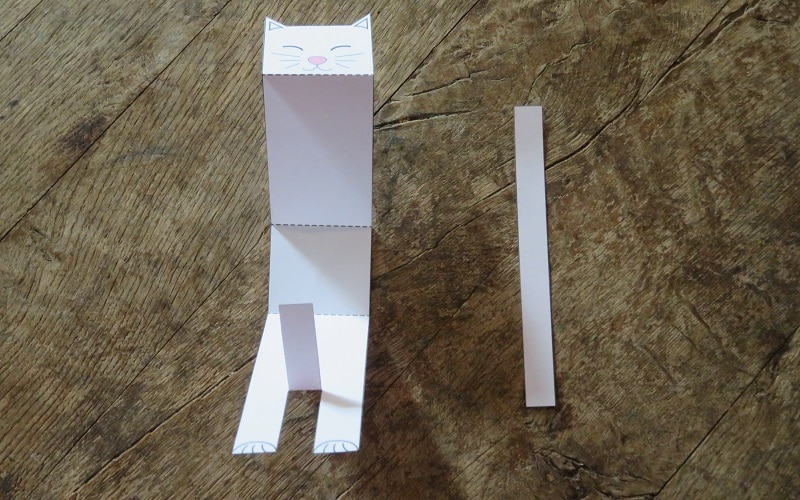 Here is an outline of how to make a profile paper cat.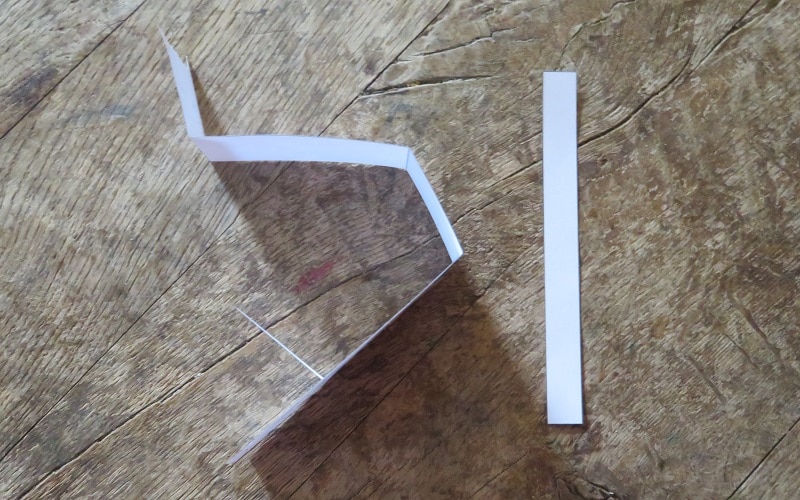 4. Put a dab of paper glue on the tab between the two paws and stick the upper body of the cat on it. As below. This will shape your adorable paper cat.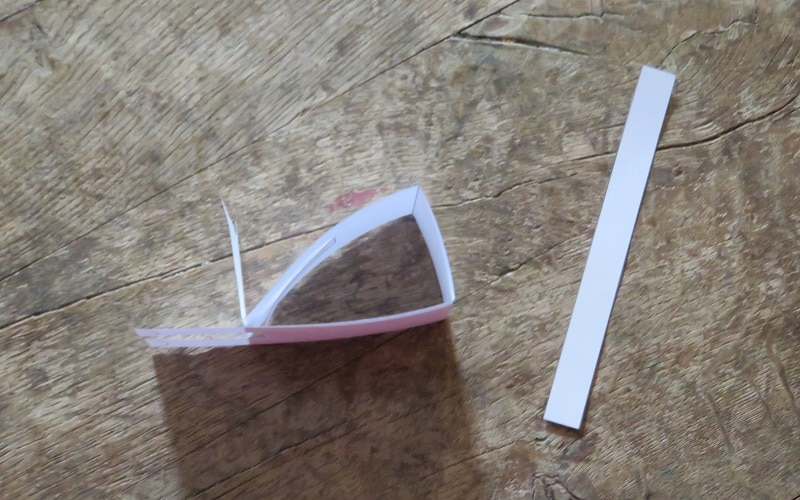 Here is a top view.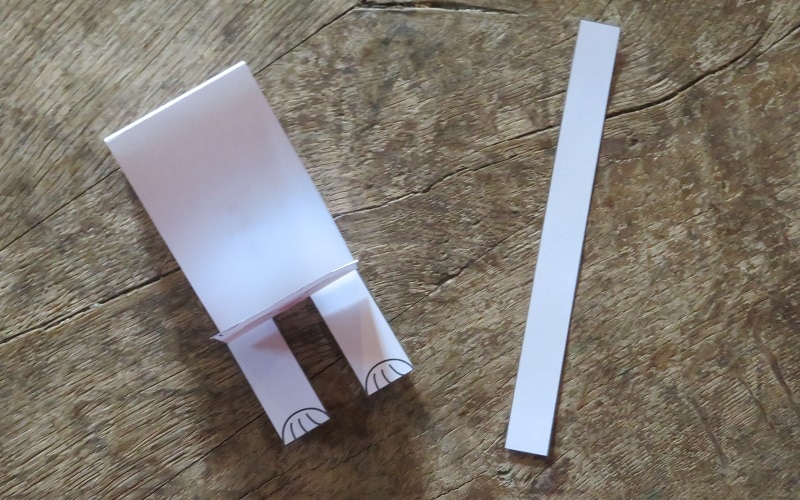 5. Wrap the large triangle around your finger to give it a rounded shape.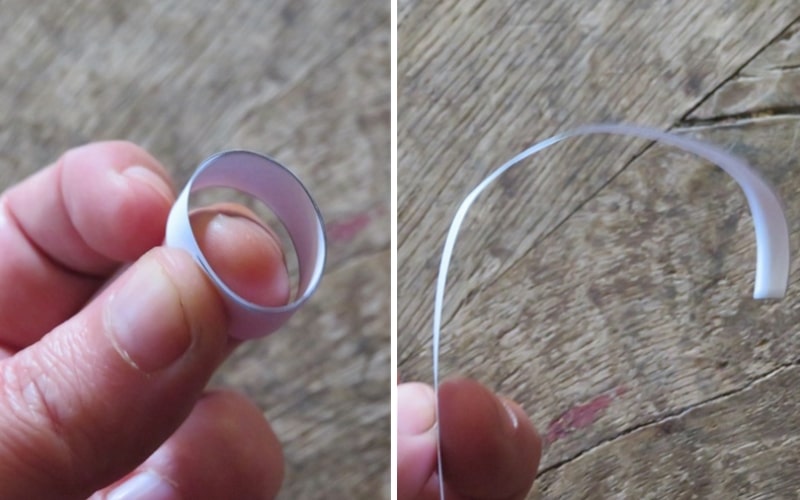 6. All you have to do is stick the tail on the back of your cat's body so that it comes up to the top of the head. You can round it a bit more if you want.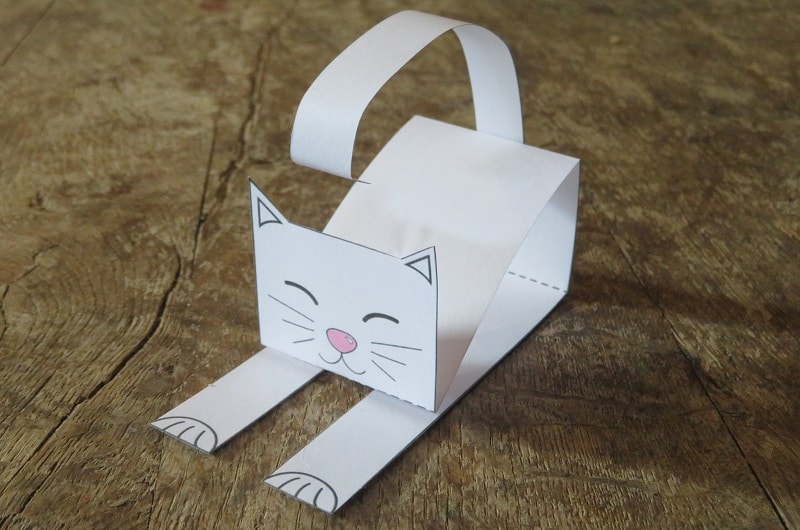 There you go, now you know how to make an easy paper cat. It's an original idea of ​​Krokotak, you can go see their site, you will discover a video on the complete assembly of the cat.