Kids Diy
Easter Cup: an Easy and Adorable Easter Bunny
Today I offer you a small easy workshop to make an Easter cup with the children. This is an activity that requires little material since you only need a cup, paper, scissors, glue, and wiggly eyes (optional). An Easter craft that you can offer to children aged 6 to 12.
Interest: development of fine motor skills and creation
Materials: cup, paper, scissors, glue, and wiggly eyes

Age range: from 6 to 12 years old
Also discover my treasure hunt "The great Easter surprise": it's a turnkey game for 1 child or more to download and print. Another way to do the traditional egg hunt: it's an egg hunt in the form of clues!
How to make an Easter goblet
1. To make your Easter cup, start by gathering the materials: a plastic disposable cup, paper of different colors (as shown below with white and two different pinks, one of which is patterned, but you can also choose other colors, it's up to you), wiggly eyes, scissors, and glue.
2. Then cut out the different elements of the rabbit as shown below: two large white ears, two smaller patterned pink ears, two pink circles, and a smaller patterned pink circle. You also have to cut out the rabbit's teeth. You will find all these elements to cut in the PDF file of the pattern to use as a model.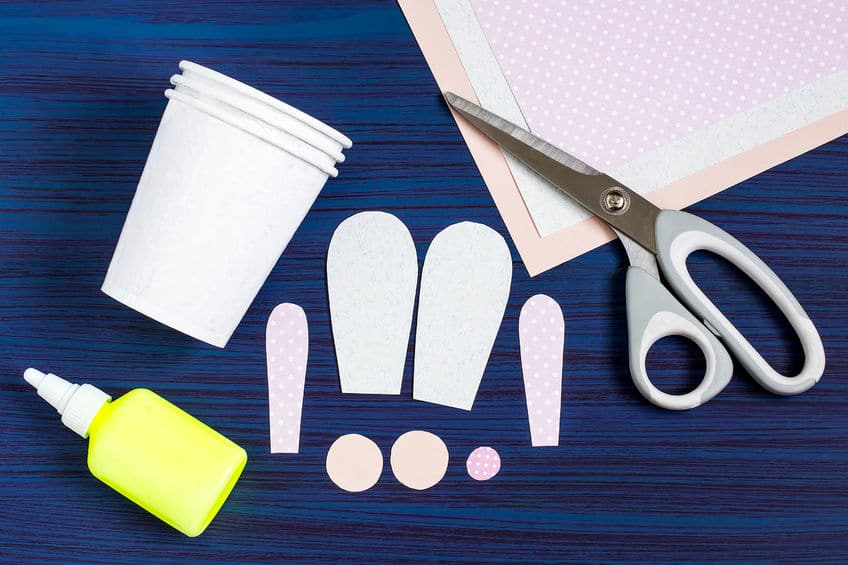 3. Glue the small pink patterned ears to the large white ears, then glue the two larger pink circles together as above and add the small pink circle behind to make the bunny nose of your Easter goblet. All you have to do is glue the teeth behind the two large patterned pink circles.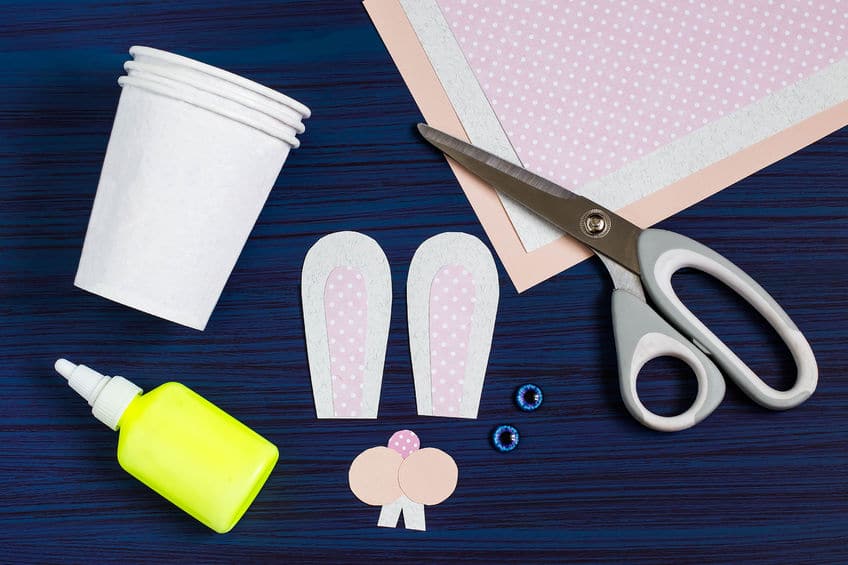 4. Glue the two ears to the back of the cup.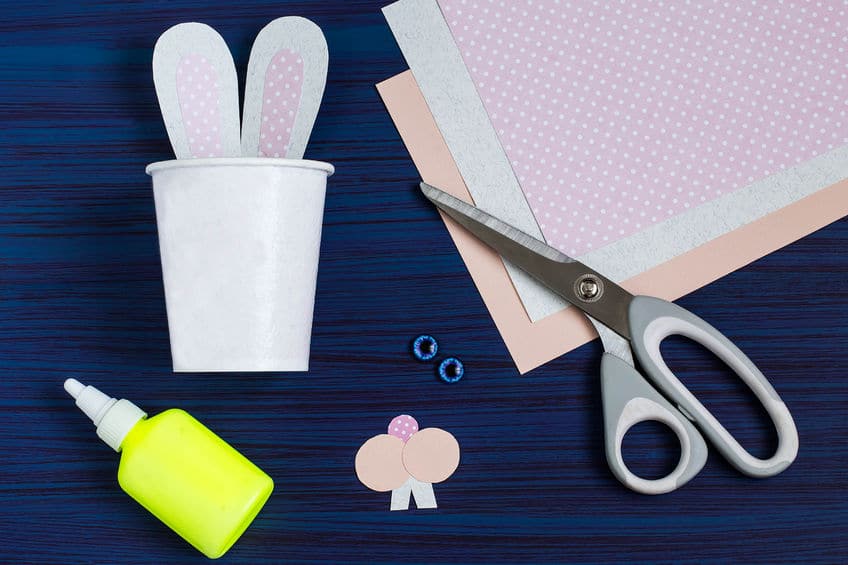 5. Now glue the face of the bunny starting with the muzzle with nose and teeth, then add two wiggly eyes. If you don't have wiggly eyes, glue two blue or green (or other) circles and add two smaller black circles and this will do the trick to make the bunny's eyes for your adorable Easter goblet.