Kids Diy
DIY Football: a Few Simple Ideas
Do your children like football? Maybe they're watching the World Cup right now? Today I offer you some DIY football ideas to make with the children. Football manual activities that are easy to do with children from 5-to 6 years old. All of these football crafts can be used as part of a workshop.
soccer craft
CUSTOMIZE PAPER FOOTBALLER: This football craft from Activity Village is sure to please football fans, and the finished product can be hung from doorknobs, windows, or even decorated on the front of a card. Do this football manual activity during football season, the World Cup, or make one for Father's Day, by designing your decoration or making your favorite player. Print the boy version or the girl version then cut out and decorate the football player. With a hole punch, make a hole at the bottom of each leg and in the shoes. Tie two lengths of yarn so that a shoe hangs from each leg of the football player.
Football to hang: here is another simple idea proposed by Amanda to realize a craft on the theme of football. Take a polystyrene ball and paint it with a good coat of white paint. Let dry and add the black polygons and lines with a black permanent marker or black paint. Let dry again then cut a piece of strong string, tie the ends in a knot, inserting the head of a pin just before tightening. Then insert the pointed end of the pin into the top of the ball. Add a dot of glue before pushing the pin completely into the ball.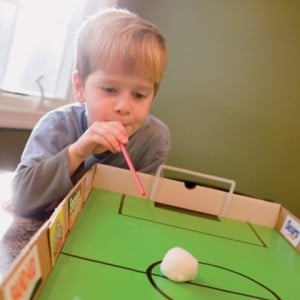 Table football: All you need to make this table football is a pizza box, green paper, and markers. With a cotton ball and straws, you can kick off a full game of football! Open the pizza box and line the bottom with green paper. draw the lines of the field and the goals and you are ready for an original game of table football! It's a football theme craft that is easy to make, even with the youngest, and which will provide hours of play for your children!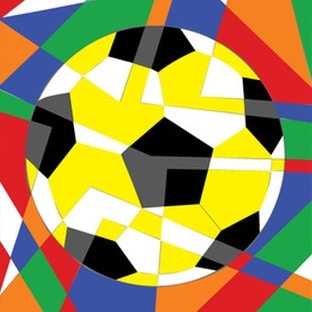 Creative coloring: enjoy printable football coloring and activities to let children color and imagine the colors of their favorite teams with this football, this t-shirt, and shorts, these socks, or these banners. These designs are sure to let kids imagine and develop their favorite team colors. This is an ideal football-themed craft idea for young and old where everyone can create an artistic ball to take home after a football-themed party.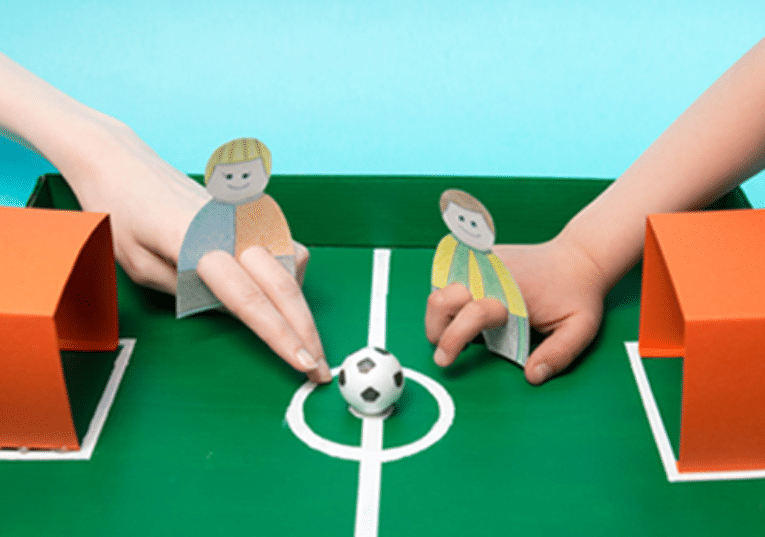 Pitch and paper puppets: Make a finger soccer pitch with your kids using this tutorial. The youngest (and even the big ones) will appreciate being able to create this paper football pitch and then they will only have to warm up their fingers and kick-off to score goals! You can then organize tournaments!
Have fun with these football DIY ideas!