Kids Diy
How to Make Cardboard Binoculars: a Simple Model
Looking for new ways to use those old cardboard toilet paper tubes? Get creative with color and find out how to make cardboard binoculars, perfect for watching dinosaurs, aliens, and damsels in distress… For this tutorial, I show you step by step how to make fairy cardboard binoculars, but it's just changing the colors and the elements to stick to make cardboard binoculars on another theme! I show you, the different models, at the end of this article.
Interest: development of fine motor skills
Material: 2 rolls, different colored paper, small plastic parts, scissors, and glue.
Age range: from 5-6 years old
So how to make fairy cardboard binoculars
1. Surround the two cardboard rolls with the paper of your choice. Cut two widths of paper (using the height of your roll) and then glue them to the rolls, let the glue dry well.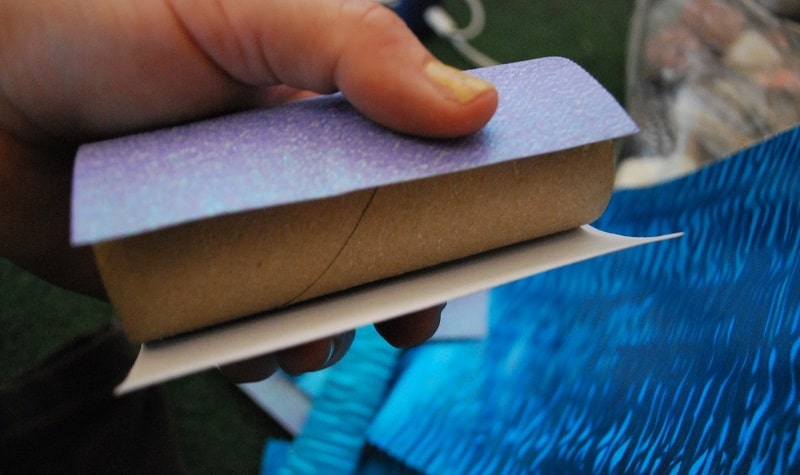 2. Stick a strip of paper 2-3 centimeters wide on one edge of the rolls. This paper should be a different color from the first paper you used to cover the roll, to properly mark the strips.
3. Glue a thin strip (less than 1 cm) that covers the first two papers that you have glued (if you don't have rolls of the strip-like me, cut some out of paper). Also, stick another strip on the other edge of the roll (the one where you did not stick the first 2-3 cm strip), look on the photograph below to know where to stick them. Take the opportunity to glue the decorative elements. Here, for these cardboard binoculars, I have chosen the magical theme, so it will be small beads, stars, and plastic hearts.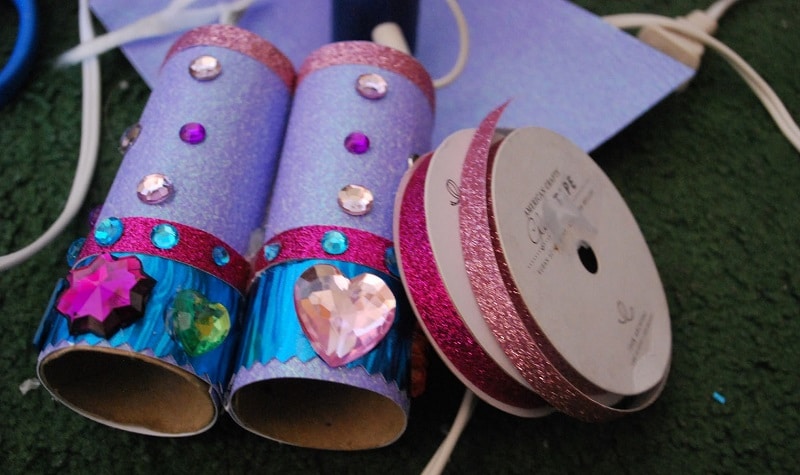 5. Make a small hole on one edge of each roll to insert the link that will be used to put the binoculars around the neck. For this fairy theme, I opted for a large pearl necklace which went well with all the elements (and which was not easy to insert) but you could simply use a string of the color of your choice.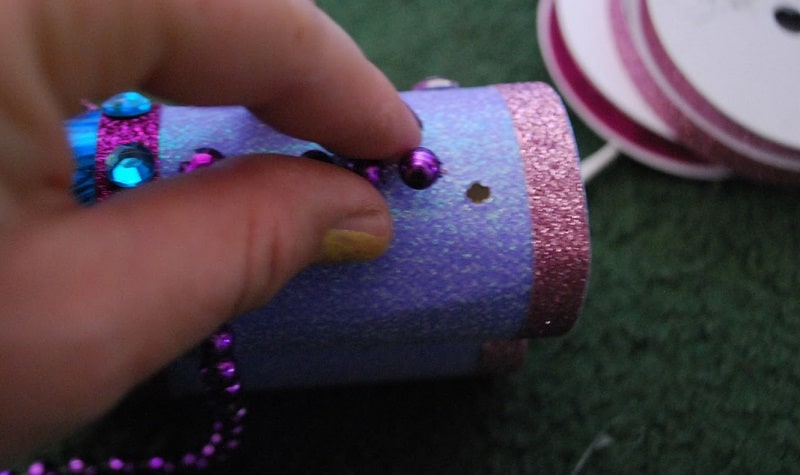 6. All you have to do is glue the two rolls together and let them dry well: put glue on the sides you are going to glue and hold the rolls together. Cardboard binoculars are ready.
I hope you enjoy the fun experience of creating cardboard binoculars. Let your kids use their imaginations while teaching them the importance of recycling and reuse by making this awesome recycled craft. Discover other crafts with toilet paper rolls for your children!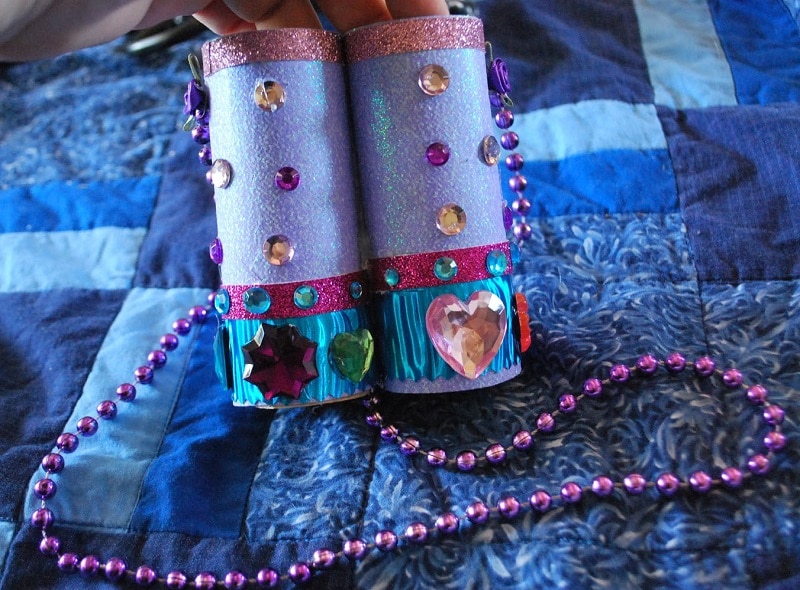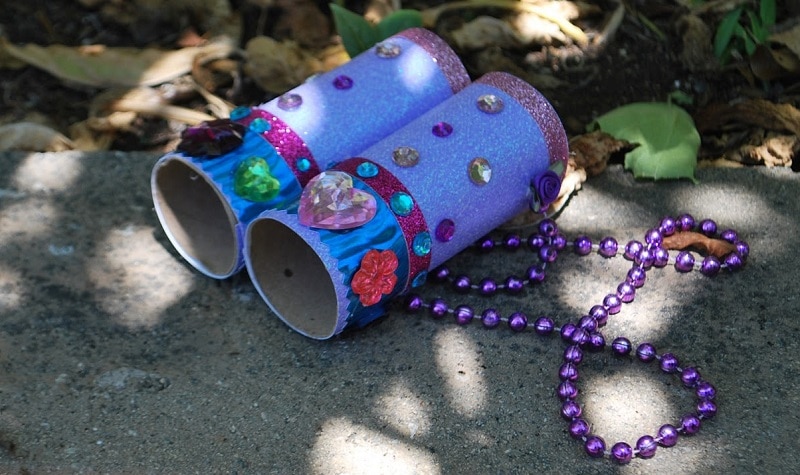 As I told you, here are some other models of cardboard binoculars that can inspire you to make binoculars with rollers according to your tastes! I hope these few ideas can inspire you: