Kids Diy
Easter Craft With Pompom: Easy and Adorable
This Easter pompom craft is inspired by the bright light of spring, the cool colors, and all the sweetness of the season of making Easter bunnies, eggs, and bells. It's a rabbit rummaging through a cup! A great way to have an even more special and sweet Easter decoration.
Interests: development of fine motor skills
Materials: white wool, white felt, and pink felt, glue, scissors, green paper for the cut grass, a cup, and whatever else you have on hand to decorate this bunny rummaging through a goblet (small eggs, etc.).
Age range: from 6-7 years old
How to make this Easter craft with pompom
Make a large and a small pom pom, leave the center binding thread long on the smaller pom so you can use it to tie the two pom poms together. See my tutorial to make a pompom if needed.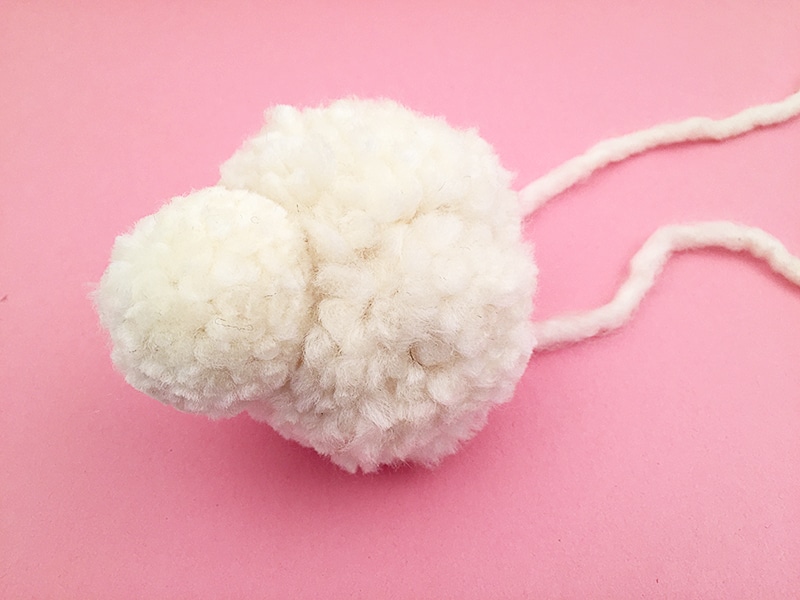 Then cut the little legs out of the white felt. I advise you to cut two pieces of felt for each leg and glue them together to make the thickness so that the legs remain flat! Then glue small pink elements on the white felt to complete the legs (as in the photo below).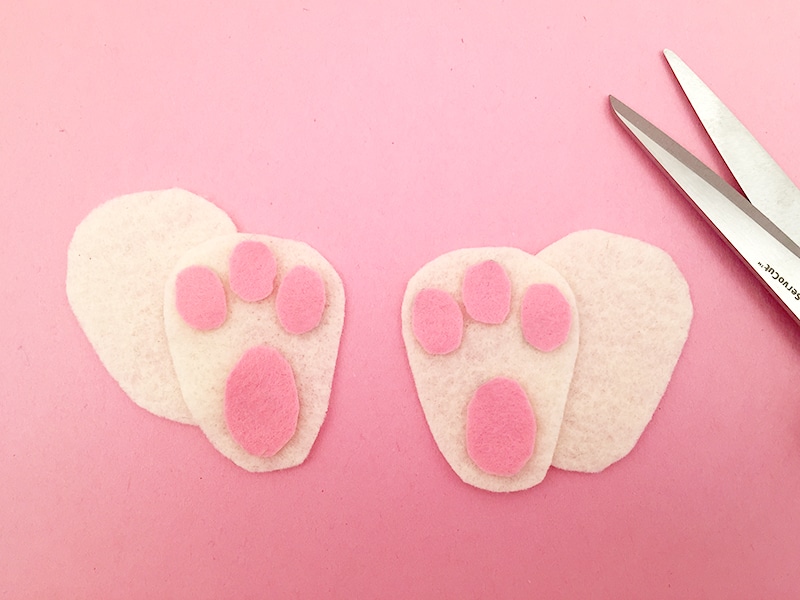 Glue the paws on the bunny and it's done, your bunny is ready to snoop around.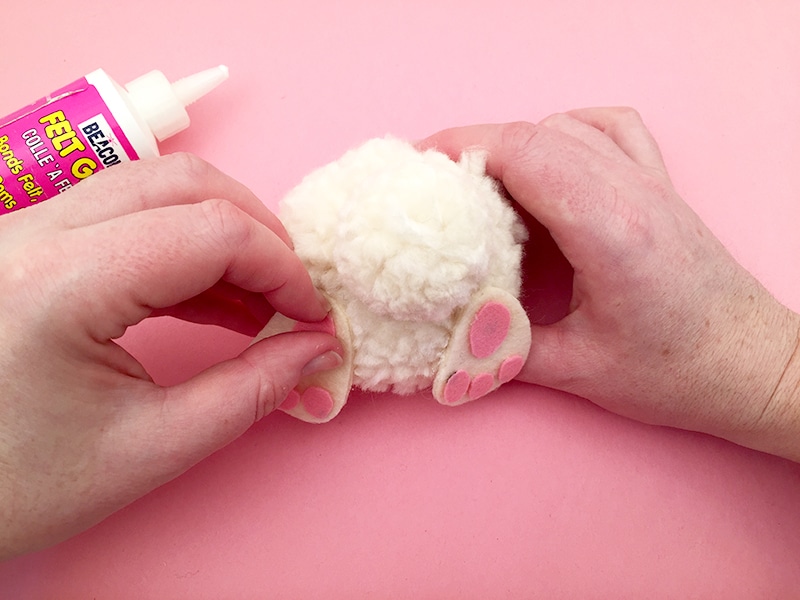 Now just cut the green paper into thin strips to make grass. Then glue the strips inside your "flowerpot" (the goblet) and add a piece of brown paper for the bottom of the earthen pot.
Then, just stick your little bunny in the digging position, and voila, your Easter craft with pompom is ready! You can add felt ears if you want, but he'll be just as cute without.