Kids Diy
Easy Paper Puppet: a Simple and Original Idea
I propose today to discover how to make a paper puppet easily thanks to Krokotak. These paper animal puppets are easy to make and are adorable.
Interest: developing fine motor skills
Materials: paper, glue, scissors, and marker
Age group: from 3 to 10 years old (with help for younger children)
So how to make a paper puppet
I suggest you watch the video below to find out how to make your puppet with paper. It's a tutorial to make the chick, but the technique is the same for all the animals offered, and you can even create your paper puppets using the same stocking for the body. Then just be creative for the rest. One can easily imagine a giraffe, a lion, an elephant, or even a human.
Here are the different stages of the creation of the puppet in the photo: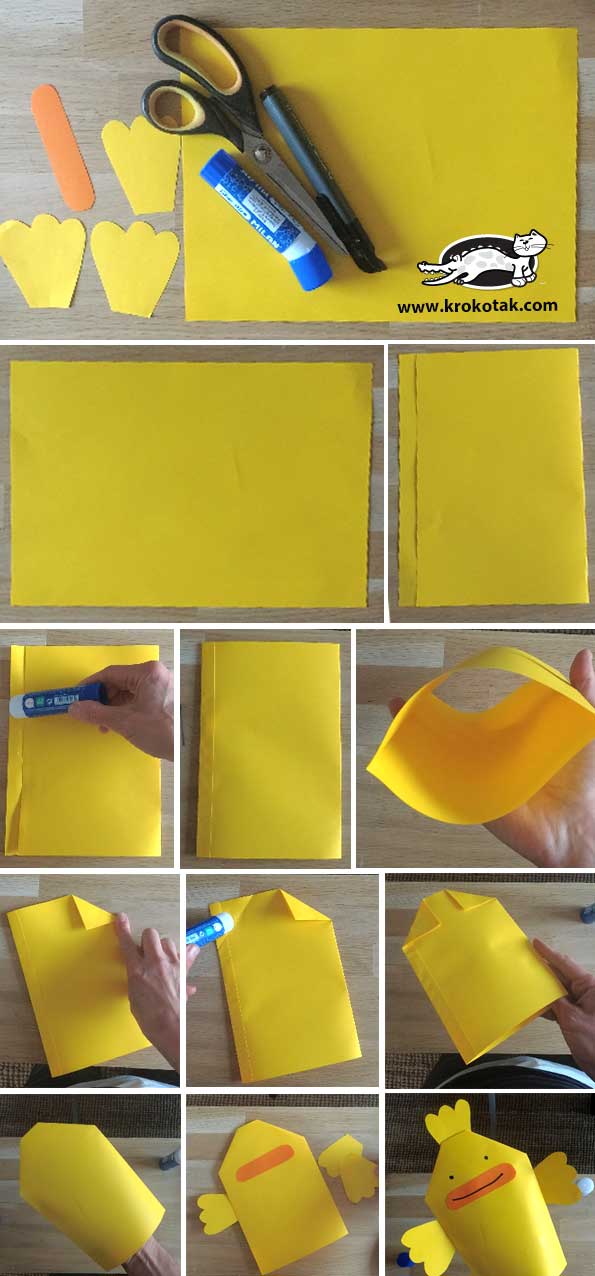 The basis for creating this puppet with a sheet of paper is simple: fold the sheet in half widthwise, leaving a small ledge that you stick on top to solidify the body. Then fold the two top corners inwards. All you have to do is decorate this base to make a chick puppet or another model that you can see below in the photo. Go ahead, get started and create your paper puppets, it's so easy! Children will quickly integrate this technique to make different animals, and you can even try to create a human with this same paper base, all you need is a little imagination!
And here are other ideas for paper puppet models (I love the pig, it's so cute and really easy to make. The frog and the rabbit are also adorable, I love it…):