Today I suggest you make a paper Minion bookmark. It is a manual activity relatively easy to do that you can offer to children from 6 years old.
Interest: development of fine motor skills
Material: paper of different colors (yellow, blue, black, and white), scissors, and glue
Age group: from 6 years old
If your children love Minions, also think about Minion coloring!
How to make a Minion bookmark
To make a Minion bookmark, start by cutting a 15×15 cm square on your yellow paper. Using a ruler and a pencil, then draw the lines you see in the photo below. Start with the 2 long lines, then the 2 short ones.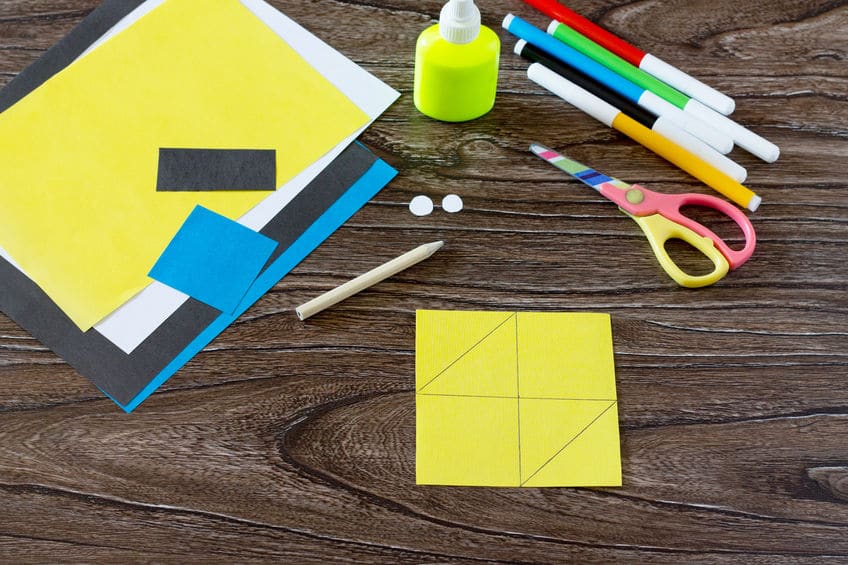 Now take your scissors and cut your paper to obtain a single small square with two triangles above, as in the photograph below.
Carefully fold the two triangles over the square to mark the creases.
Use the yellow square you got from cutting in step two and use it as a template to cut out a square of the same size from blue paper. Then glue this blue square on the yellow square between the triangles, as below.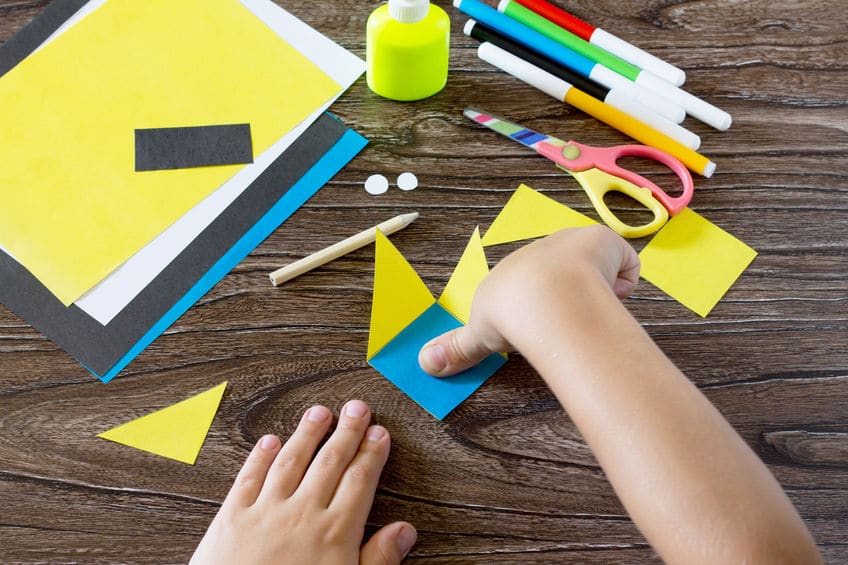 Put glue on the two yellow triangles…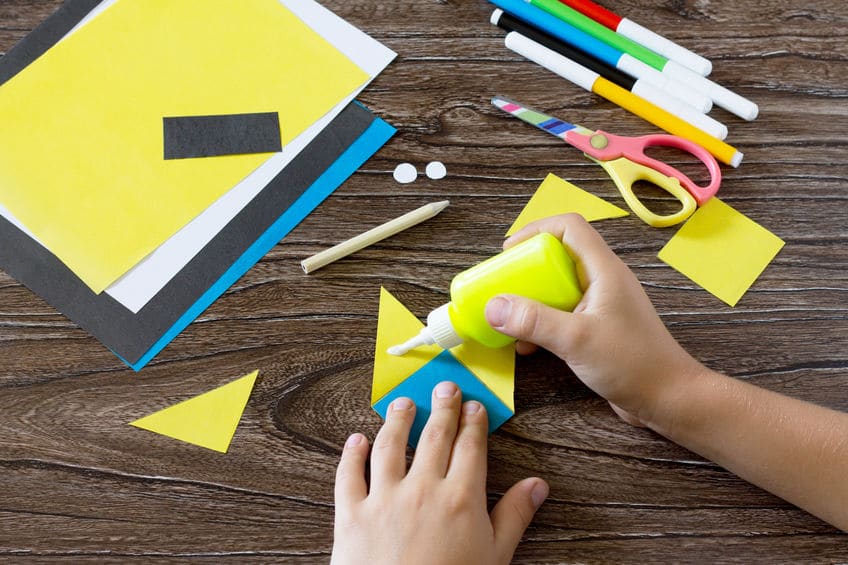 … and fold them over the blue square, hold down a little to let them stick.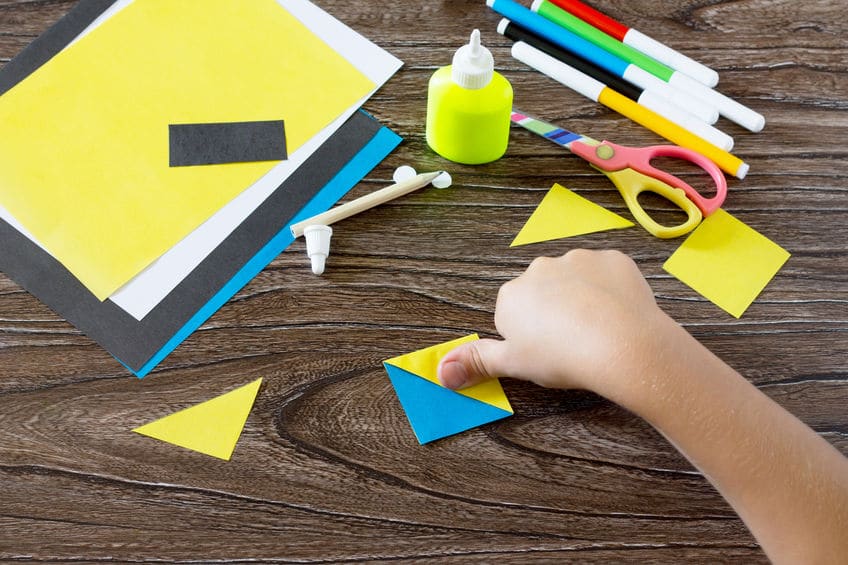 Cut a strip from the black paper, lay it over the yellow triangle, and mark with a pencil where you need to trim the edges to make the strip fit snugly.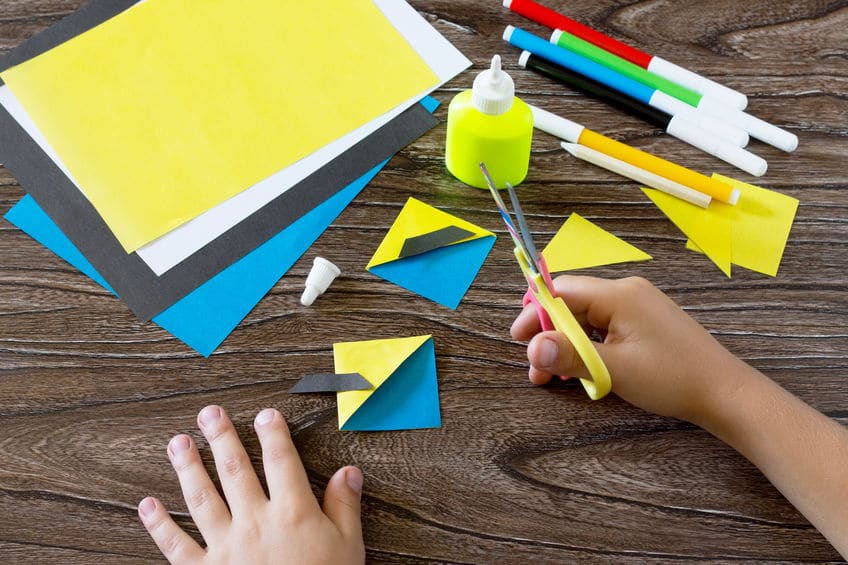 Glue the strip of black paper and now take care of your Minion's eyes. To do this, simply cut out one (or two) small white circles and stick them on the strip of black paper. All you have to do is use a marker to add the details: black of the eyes, mouth, eyebrow, etc. You see two models below but you can be creative!
Voila, you have finished your paper Minion bookmark!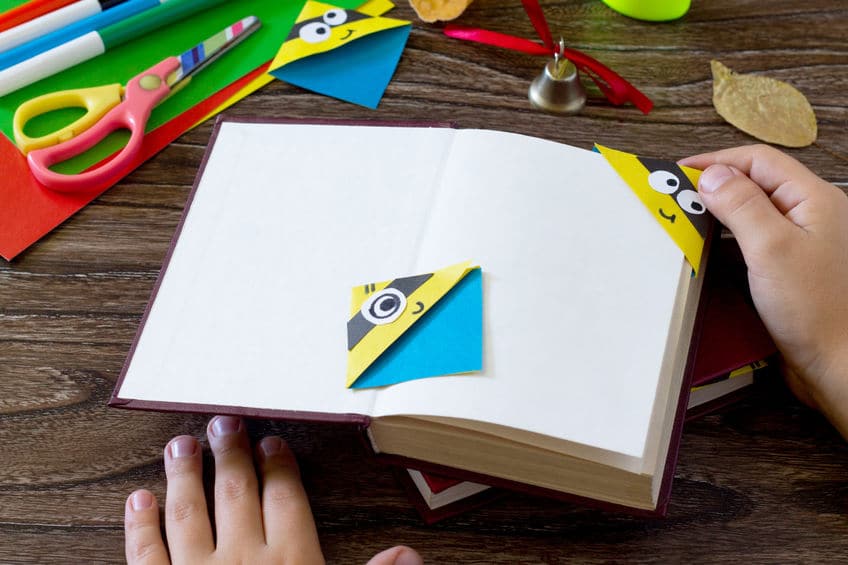 Have fun making different Minion bookmarks with your kids