Kids Diy
Make a Wool Turtle: an Easy and Original Model
Today I suggest you discover how to make a turtle with ice cream sticks and wool. It's an easy craft to make for children from 5-to 6 years old and it requires few materials. Check out the picture tutorial below.
Interest: development of fine motor skills
Material: wooden sticks, wool yarn of different colors, and ballpoint pen.
Age range: from 6 years old
How to make a wool turtle: tutorial
1. First gather your materials: wool, sticks, and pencil. For wooden sticks, you can paint popsicle sticks or buy colored popsicle sticks directly (can be found on Amazon in a hobby supply store). Once you have everything ready, start by positioning the sticks as shown below:
2. Draw the face and paws: take your pen and draw a face and paws as in the picture below. You can also draw them in different ways, let your imagination run wild: the turtle could stick out its tongue, make a sad face, have a round nose, or have big red eyes, it's up to you.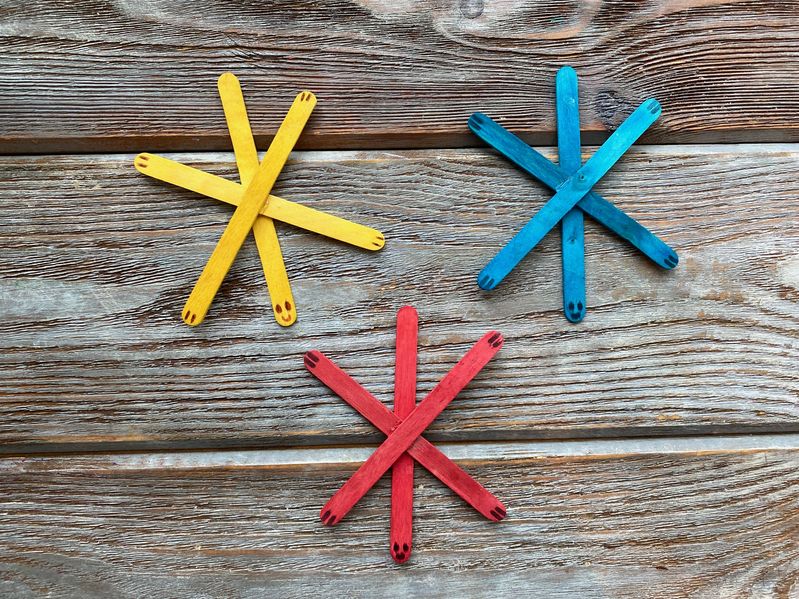 3. Start weaving: take more or less 50 cm of wool of the color of your choice and start weaving the wool around the sticks, as if to hold them in place. Cross the yarn several times between the sticks! Normally you don't even need to tie a knot to start, just pull the yarn over it over and over! Take a good look at the photo below to know how to do it.
4. Add a second color: take a second color and tie the thread on the first to then continue your weaving around the sticks to continue making the turtle's shell. The threads intertwine between the rods!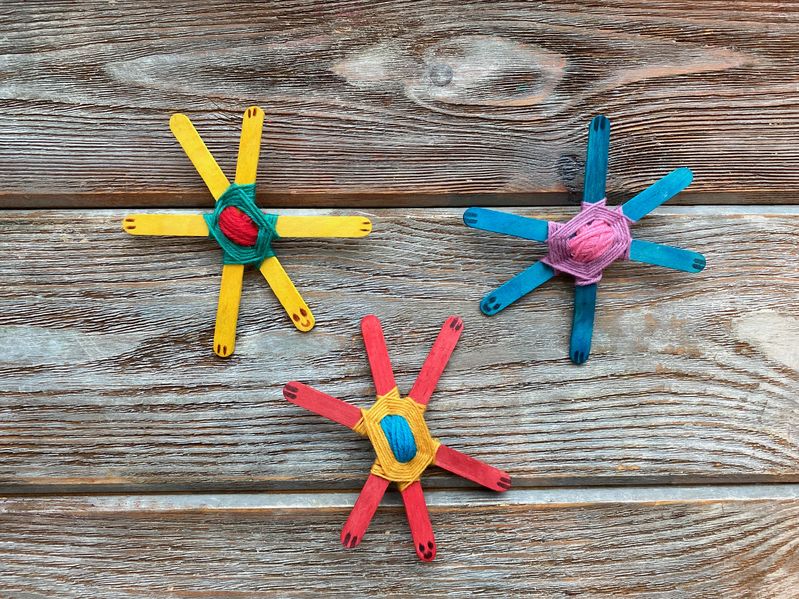 5. Repeat the operation: take a new wool color and start again. But this time, cut a slightly longer wool yarn (more or less 80 cm).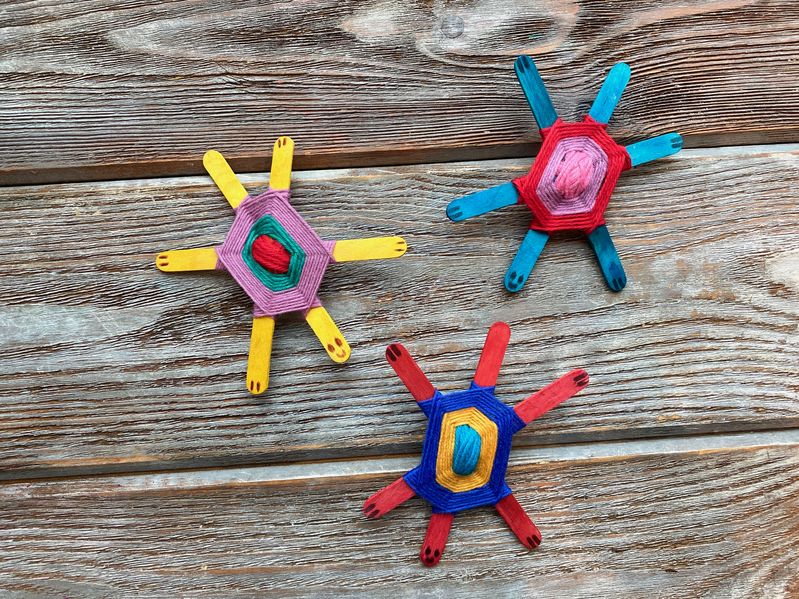 6. the Last step: cut the last piece of wool of more or less 80 cm and finish making your turtle as below. Use strong glue and make a point of glue under the turtle to glue the last piece of wool. It's over!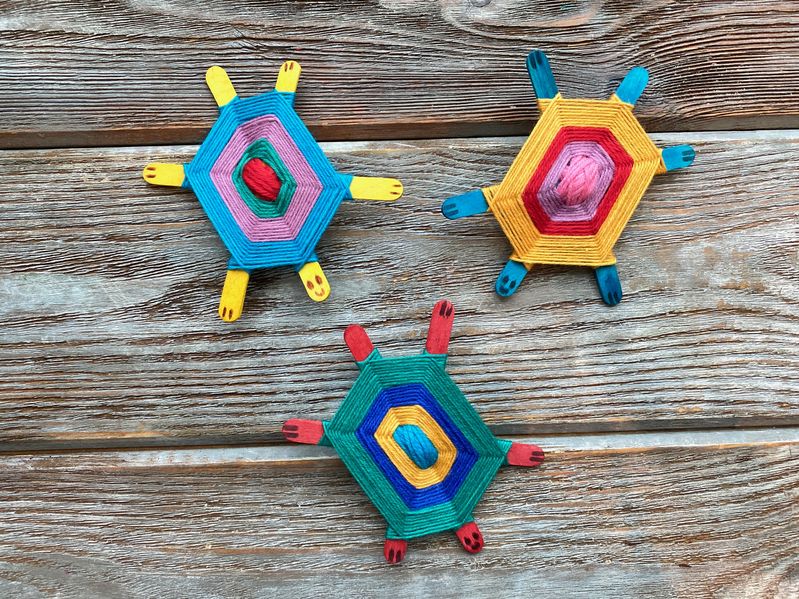 You now know how to make a wool turtle easily!