Today I offer you a new tutorial to make a pencil holder in the shape of a rocket. I had already offered you a pencil pot roll of toilet paper and a pencil pot with a tin can. Discover this new manual activity to make a rocket pencil pot! A craft that will appeal to budding young astronauts!
Interest: development of fine motor skills
Material: cardboard, Canson paper of different colors, gray pencil, glue, and scissors.
Age range: from 6 years old
How to make a rocket pencil holder
Step 1: Start by drawing a rocket shape on the cardboard, as in the picture below. Cut out the rocket and also draw the lines and circles you see in the image below. Draw and then cut out two rectangles 3 centimeters wide and in height use your rocket (the bottom to the line at the top). Draw and cut another rectangle 3 centimeters wide and in height use the width of your rocket. It is also necessary to provide three circles and a cardboard tab, again look at the image: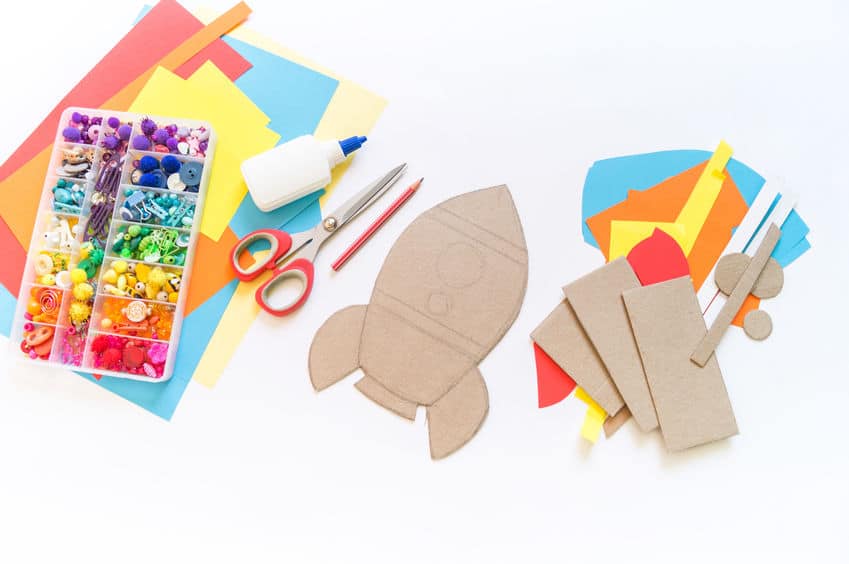 Step 2: use the rocket you cut out as a model to reproduce the second one in the cardboard. Don't forget to reproduce the lines and circles in pencil.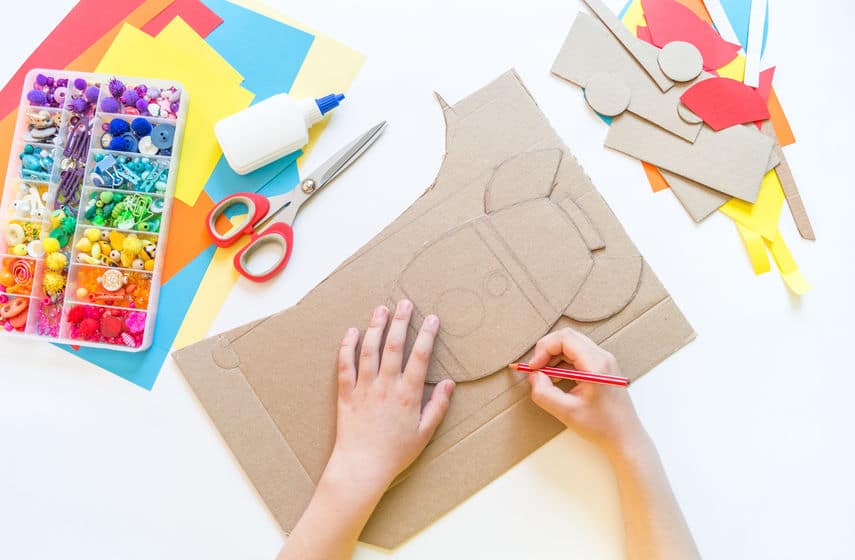 Step 3: cover your rocket with blue (or another color) paper, as below.
Step 4: Do the same with red (or other) for the sides of the rocket.
Step 5: add red to the top of the rocket and two stripes of yellow below, as in the photo below. Then glue yellow circles on the cardboard circles.
Step 6: Glue the two yellow circles on the rocket. Then repeat all the colored paper operations for the second rocket, as below.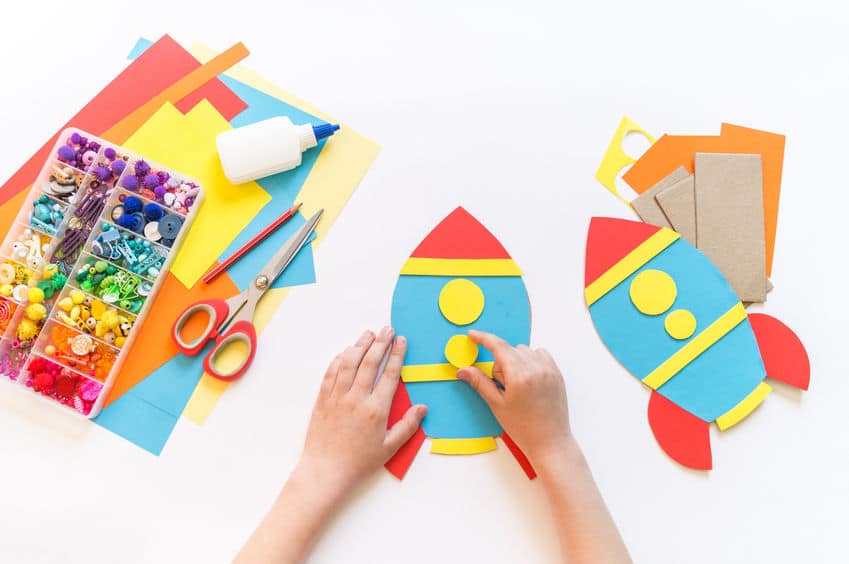 Step 7: stick orange paper (or another color) on the rectangles of cardboard.
Step 8: glue the three rectangles as below, let dry well.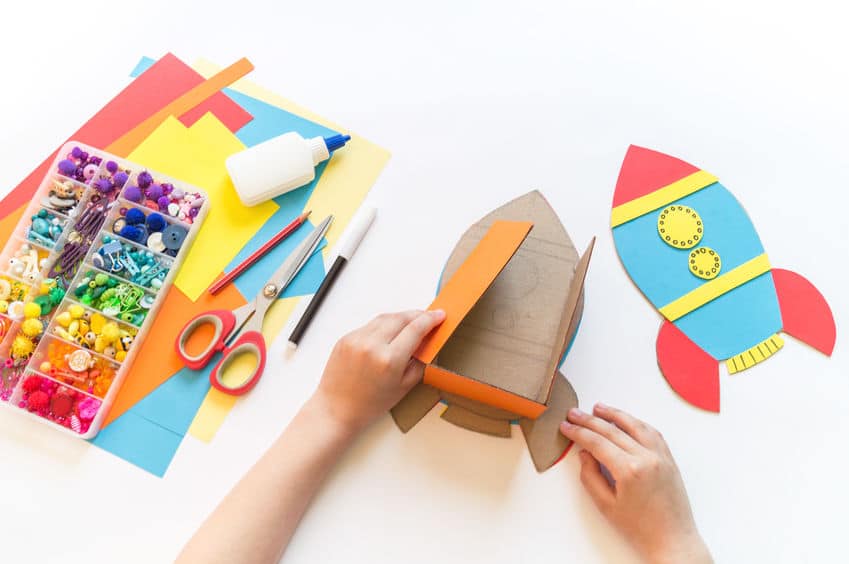 Step 9: Glue the second cardboard rocket on the orange rectangles.
Step 10: your rocket-shaped pencil holder is finished!