Kids Diy
Diy Frankenstein: an Easy Manual Activity
Today I offer you a DIY Frankenstein, easy manual activity for Halloween that you can offer to children from the age of 5-6. It is also an ideal activity to recycle empty briquettes! Discover the tutorial in pictures…
Interest: development of fine motor skills
Material: an empty brick, green, black, and white paper, scissors, and glue.
Age range: from 6 years old
How to make this DIY Frankenstein
Step 1: gather all the material on a table and start by cutting out the different elements you see below on the black paper. The largest piece, which represents the hair, should be the width of the briquette: simply cut a rectangle and then cut out the peaks, much like cutting out a crown. For the eyes, you must first cut out two white circles and then two smaller black circles (alternatively, you can use wiggly eyes). For the ears, just cut out a long black triangle and fold it like an accordion. For the mouth and the scar, just copy the ones you see below or imagine your own.
Step 2: you now need to cover the briquette with green paper. It's pretty easy to do: pretend you're wrapping a gift and then glue the edges.
Step 3: All the next steps are going to be easy. Start by gluing the black hair to the top of the briquette, as in the photograph below.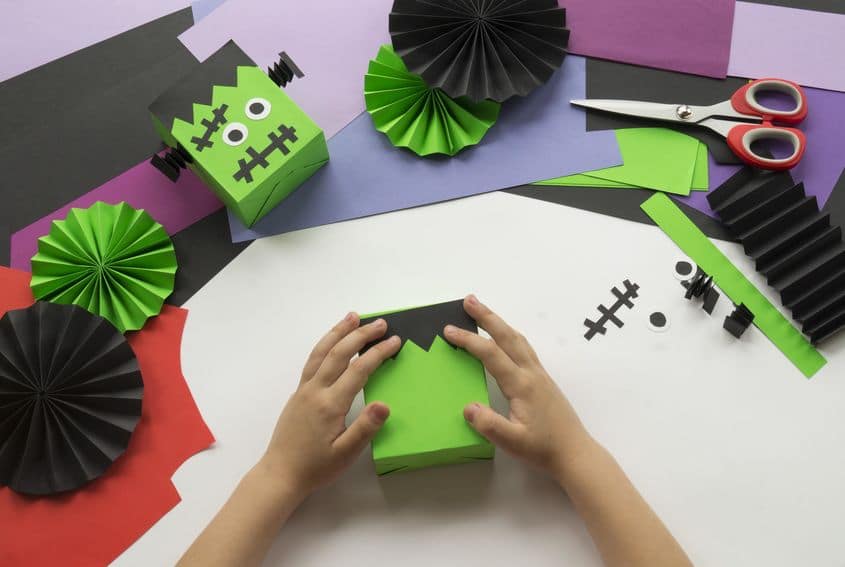 Step 4: Glue the two white circles then the two black circles on top.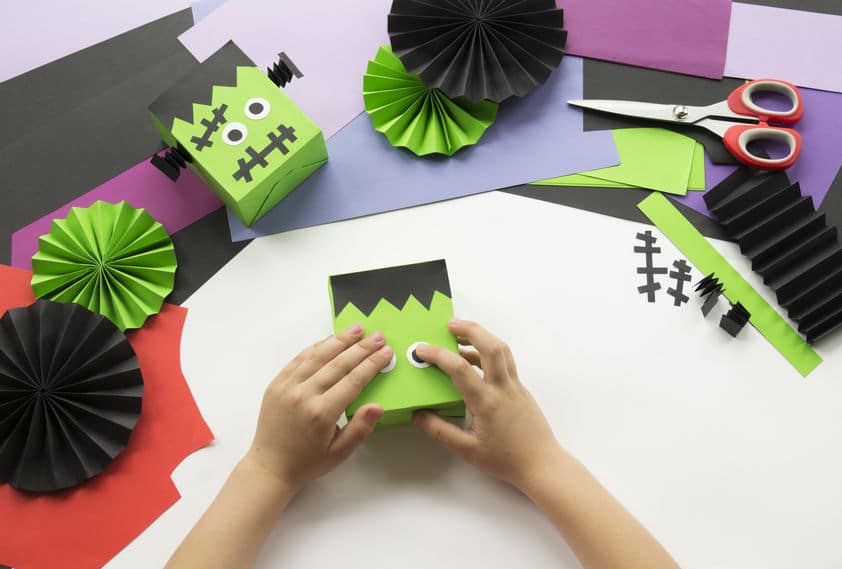 Step 5: Now glue the mouth, as below.
Step 6: It's the turn of the scar just above one eye.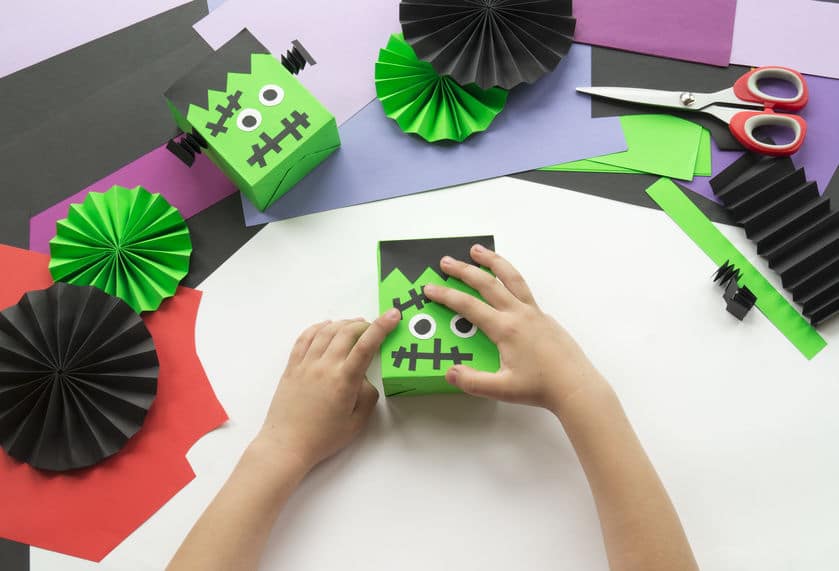 Step 7: Complete your Frankenstein craft by gluing both ears together.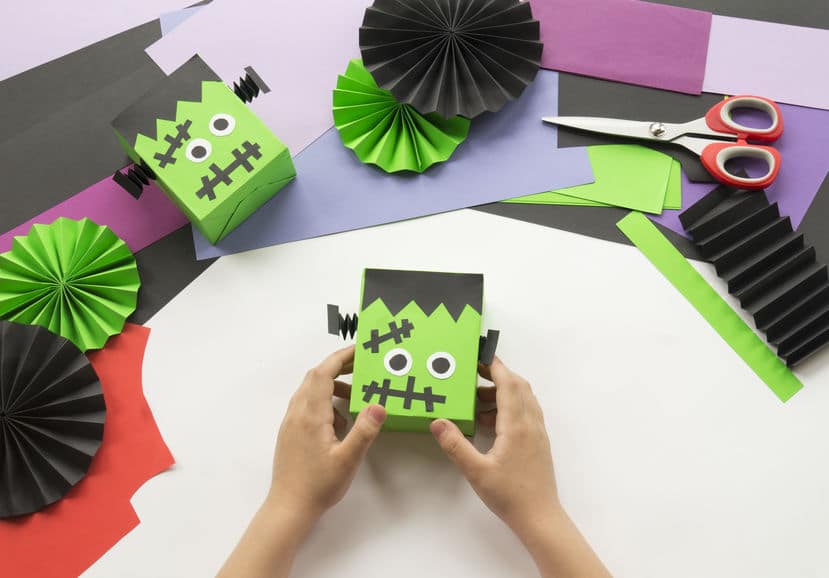 Step 8: Your Frankenstein craft is complete and ready to put on a shelf or piece of furniture to decorate your home for the Halloween holidays!