Kids Diy
Halloween Envelope: an Easy Manual Activity
Today I offer you a manual activity to make a Halloween envelope. This is easy to make a papercraft that requires very few materials except paper, scissors, and glue.
Interest: development of fine motor skills
Material: paper (black, white, and orange), pencil, scissors, and glue.
Age range: from 5-6 years old
How to make a Halloween envelope: tutorial
Step 1: the first step is to cut a first large square in the black paper (at least 20 cm on each side, the larger it will be, the larger your Halloween envelope will be). Then cut out a slightly smaller white square (approximately 5 mm) and cut out one of its rounded corners, as in the photograph below (top corner).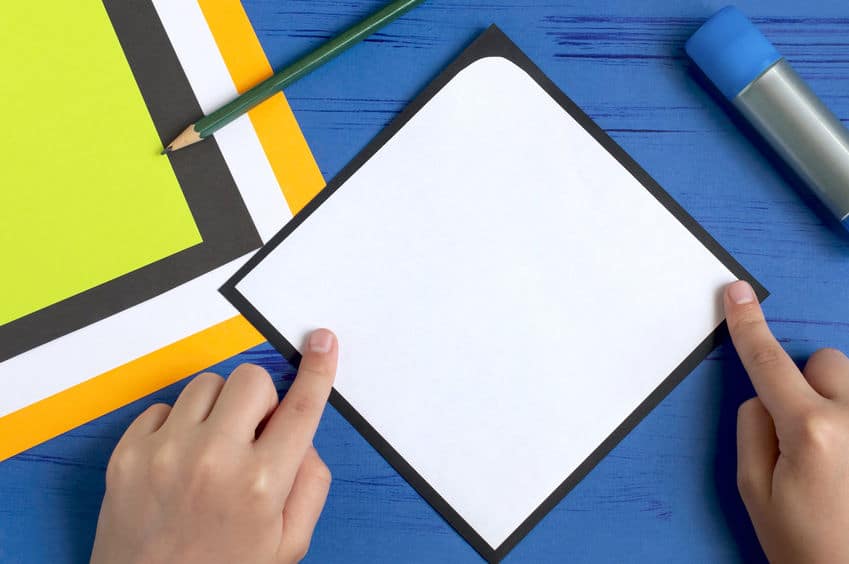 Step 2: Fold the bottom three corners inwards, as below.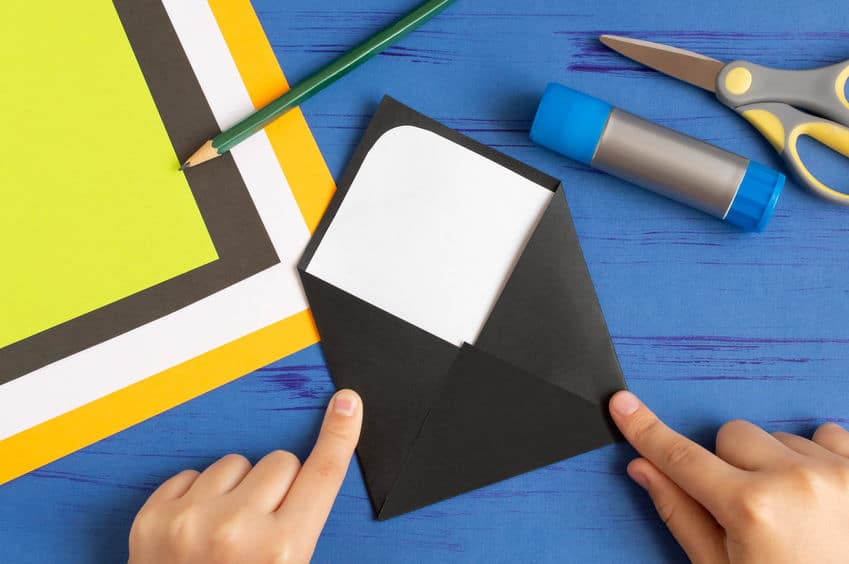 Step 3: cut out two eyes and a mouth from the black paper.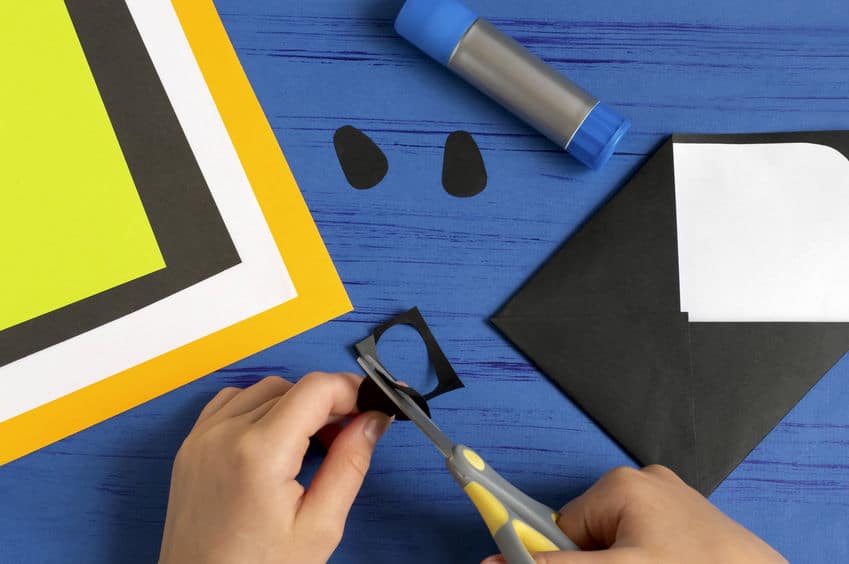 Step 4: Glue the eyes and the mouth, you have finished your Halloween envelope!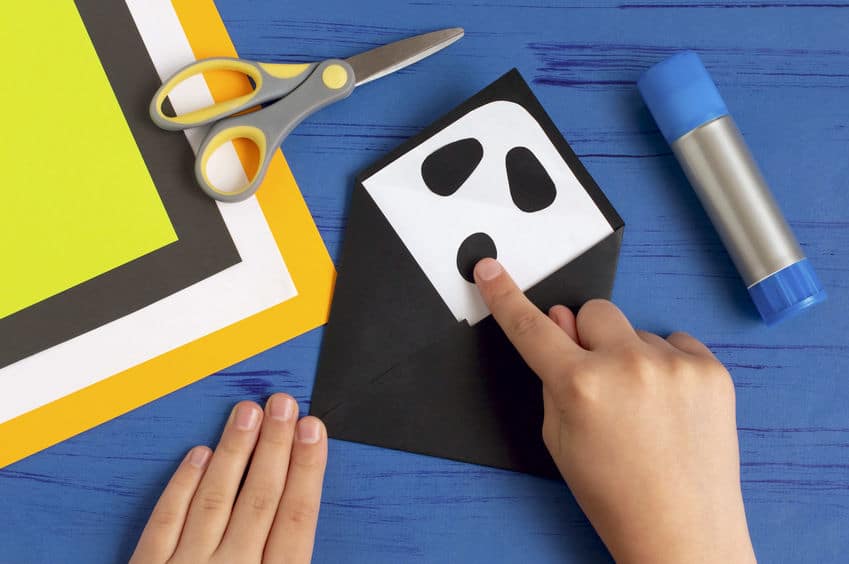 Other models: on the same principle as above, you can also create other models of Halloween envelopes, such as a cat or a pumpkin.