Today I suggest you make a paper snowflake like a snowman. It requires a bit of technique but it's really pretty, isn't it?
Interest: development of fine motor skills
Material: a sheet of A4 paper, scissors, fine black pencil and felt pens.
Age range: from 9 years old
How to make a snowman paper snowflake
Step 1: take your sheet of A4 paper and fold one of the edges as shown below. Then cut, using your scissors, the excess paper that is outside the fold.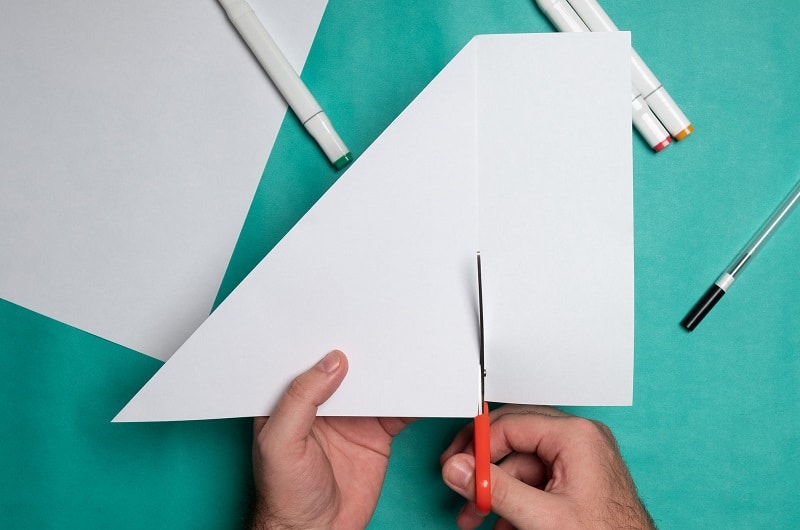 Step 2: mark the diagonals and perpendiculars of the square.
Step 3: Fold the square in half.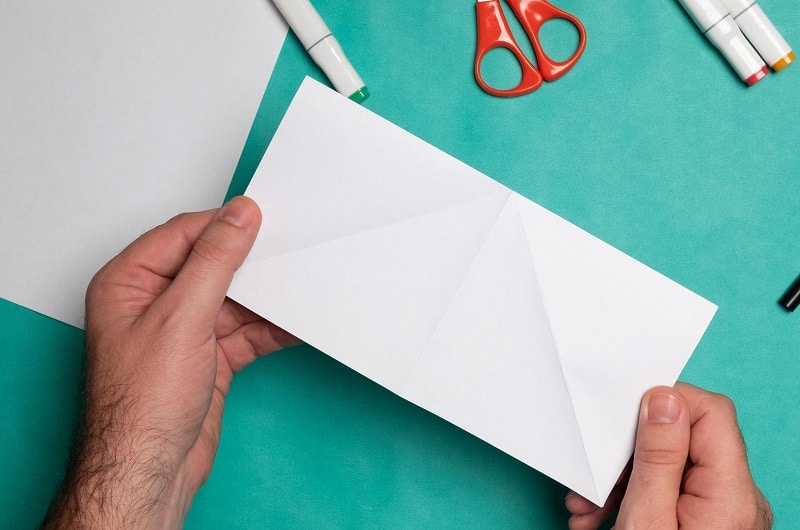 Step 4: Fold in half again.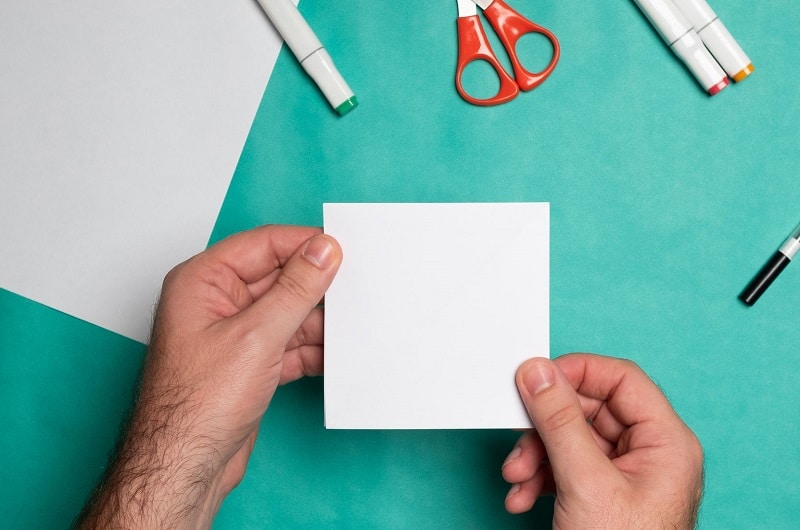 Step 5: and fold one last in half to make a triangle.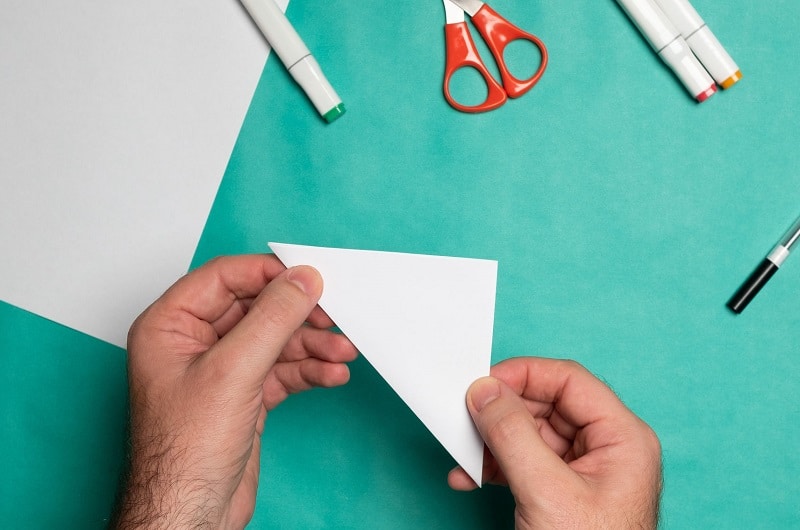 Step 6: draw half of a snowman (2 times), as below.
Step 7: cut out the outlines of the two snowmen.
Step 8: Carefully unfold your resulting paper snowflake.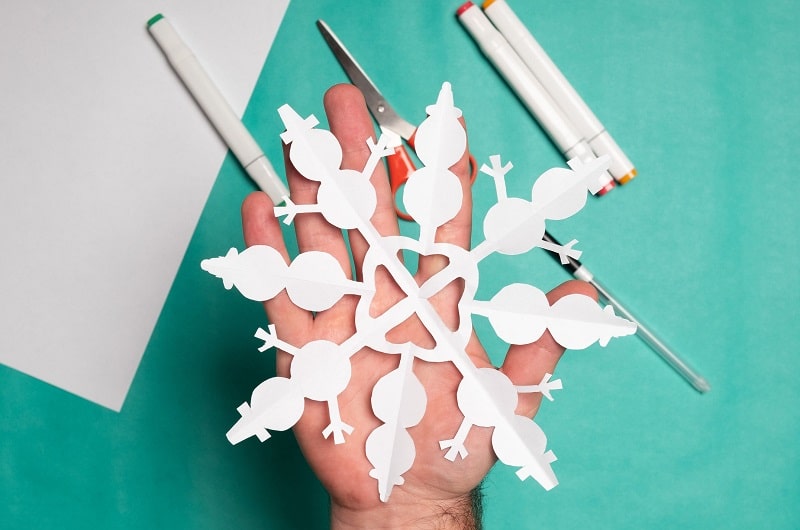 Step 9: Use a thin black pencil to draw the details on the snowmen. You can copy the image below or imagine your own, it's up to you!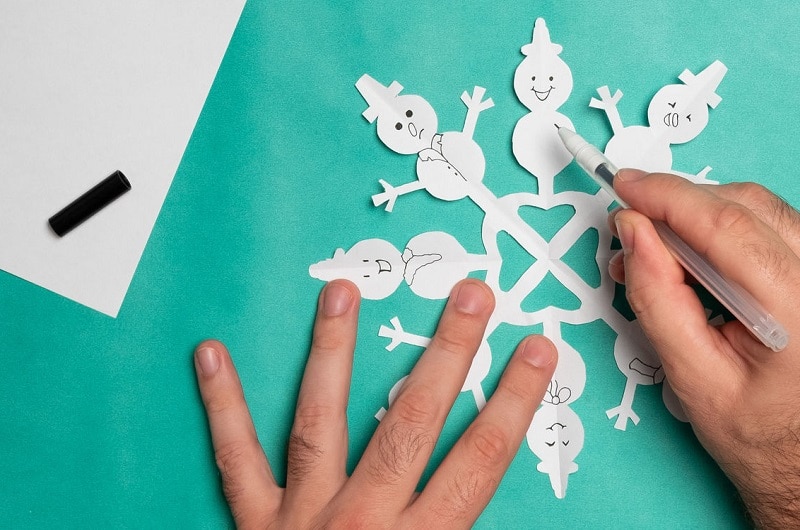 Step 10: Grab your markers to add color!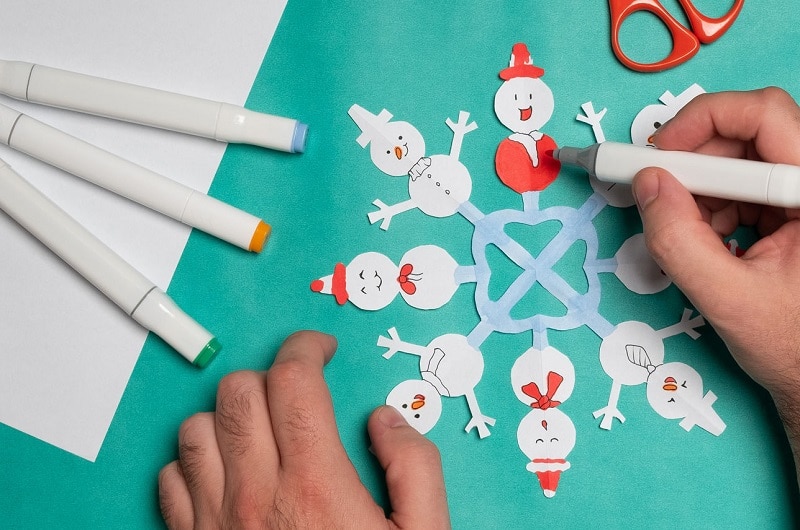 Step 11: Your paper snowman snowflake is complete. Place it in the tree or hang it on the wall to decorate your home for Christmas!