Today I suggest you make an Easter paper garland. It is a very easy model to make with children from the age of 5-6 years. This manual activity will help them develop their fine motor skills with a pair of scissors!
Interest: development of fine motor skills
Material: light cardboard, gray pencil, scissors, glue, mini clothespins, string, and small white pompoms (or make small balls with cotton).
Age range: from 5 years old
How to make a paper Easter wreath
Step 1: print and cut out the bunny pattern HERE (you can also draw it yourself freehand if you wish, so you can give it a different shape). Then use the pattern to create little bunnies of all colors by tracing them in gray pencil and cutting them out with scissors. To make this paper Easter garland, I advise you to use light card stock (80 mg or 100 mg if possible: Canson paper sleeves of different colors are ideal).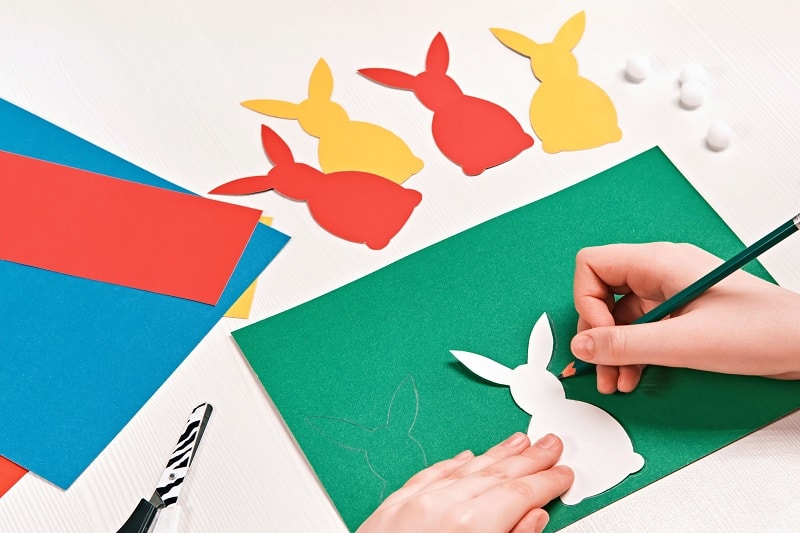 Step 2: glue a small white pompom on each bunny to add a cute little tail. Alternatively, if you don't have small white pom poms, you can make little balls out of cotton wool and then glue them onto the bunnies.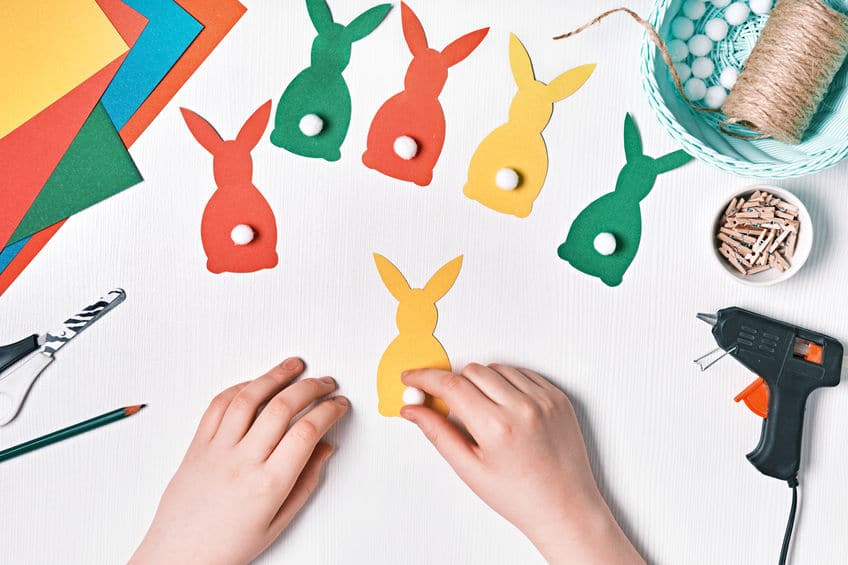 Step 3: all you have to do is tie all the bunnies on a pretty string using the mini clothespins. Space each bunny on your paper Easter garland about eight centimeters apart. The length of your garland will depend on the number of bunnies you have cut out, made according to your desires, your string, or your needs!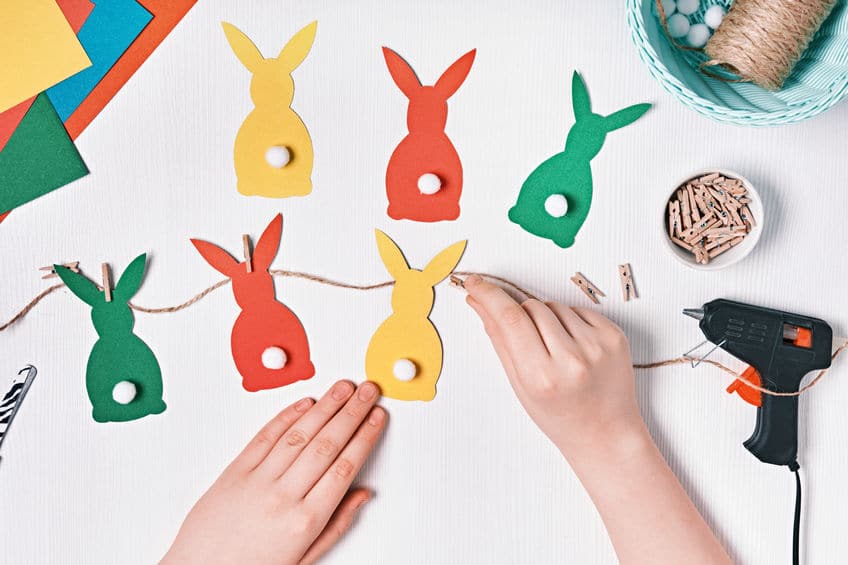 It's over! All you have to do is hang your pretty Easter garland on a wall or shelf to decorate your home or your child's room!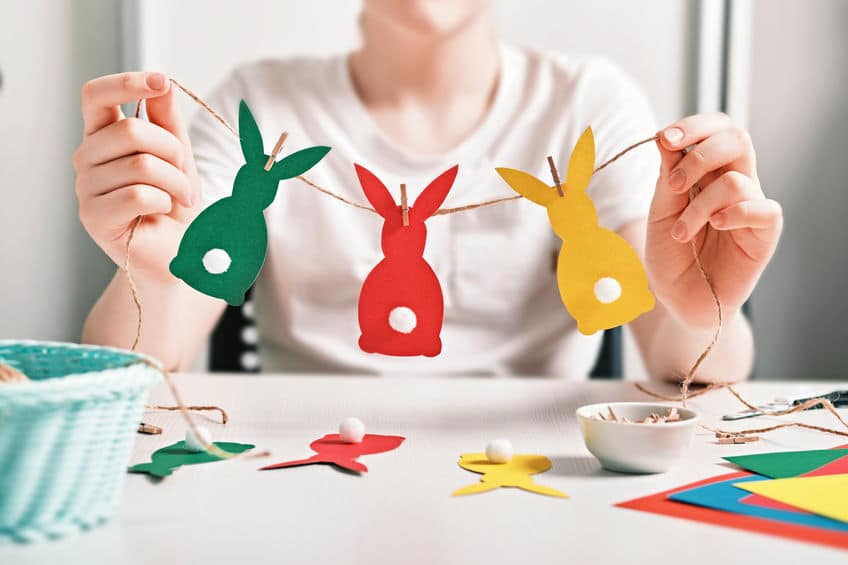 This paper bunnies garland is easy to make, so have fun with your kids making several to decorate your house on Easter (or some other date, whatever)!
She's so adorable, even the biggest kids will enjoy making this paper garland for Easter.