Today I suggest you discover how to make a Christmas angel with a plastic bottle. A manual activity that you can offer to children from 8 years old.
Also discover how to make a paper angel for the Christmas tree and find all the Christmas crafts for children!
Interest : development of fine motor skills
Material: plastic bottle, sticker paper, pipe cleaner, small Christmas ball, pretty ribbon matching the color of the sticker paper, scissors, and glue.
Age range: from 8 years old
How to make a Christmas angel: picture tutorial
Step 1: Start by cutting off the top of your plastic bottle with a pair of scissors. This part of the bottle will be the base of your Christmas angel.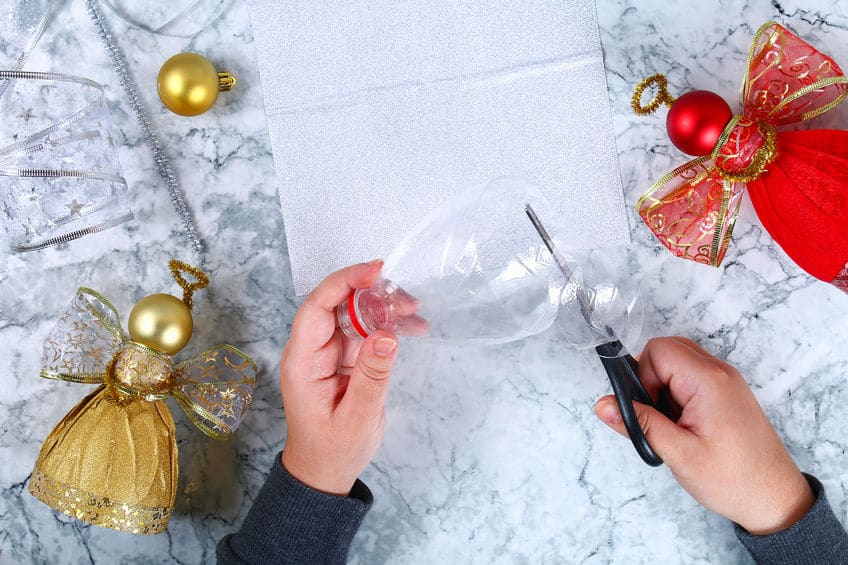 Step 2: lay the top of the bottle on your self-adhesive sheet of paper (in the color of your choice) and cut the paper 1 to 2 centimeters higher.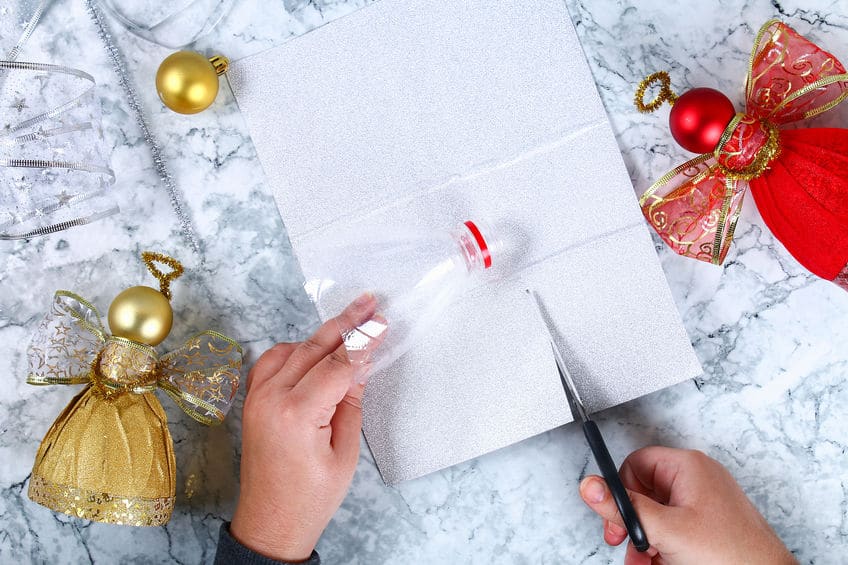 Step 3: stick the sheet on the bottle to cover it well everywhere! Do not try to have something very smooth, on the contrary, it will crease like a fabric.
Step 4: cut a length from your ribbon to match the sticker paper and tie it in a pretty bow around the neck of the plastic bottle.
Step 5: Take a pipe cleaner and make a loop at one end.
Step 6: Take another pipe cleaner and wrap it around the neck to form two arms. Then add the pipe cleaner with the loop, also wrapping it around the neck. Fold the loop a little towards the bottle to make the angel's halo.
Step 7: glue the Christmas ball on the neck. You must opt ​​for a small format ball, not the big and beautiful balls that we put in the trees but the small ones.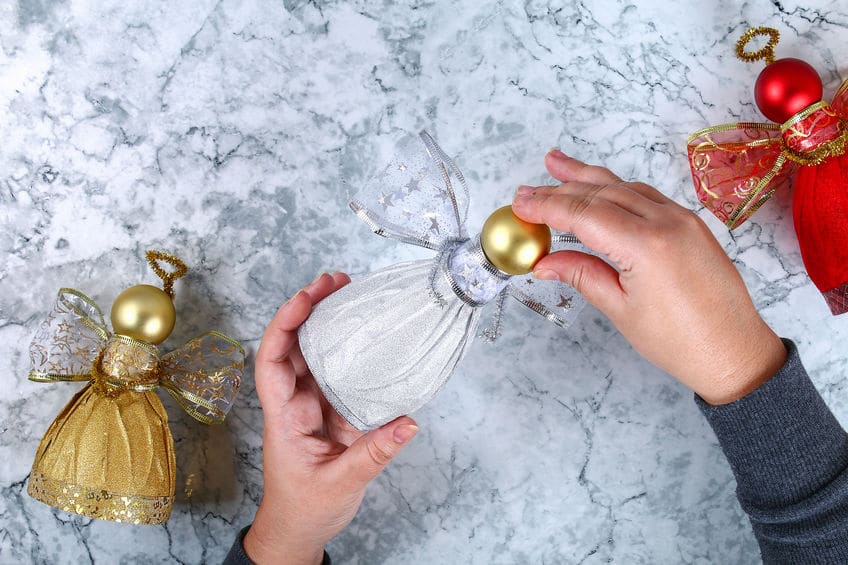 Step 8: Then adjust the halo so that it is well-positioned above the head!
If you wish, you can add a strip of pretty ribbon to the bottom of the bottle, like the other two Christmas angels pictured below.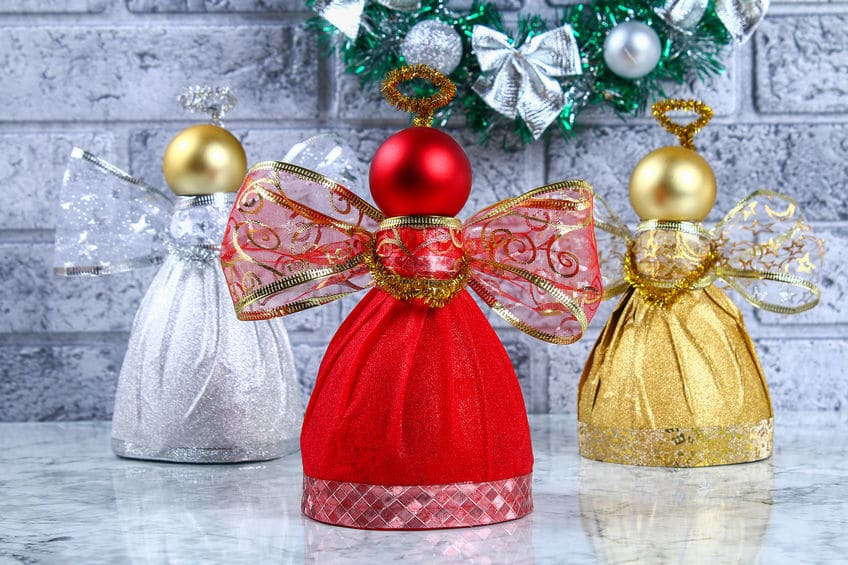 You see, it's not difficult to make a Christmas angel with this technique, and it wonderfully recycles old plastic bottles! This angel can be placed on a shelf (or elsewhere) or hung in the Christmas tree.