Kids Diy
Mother's Day Card With Hearts: Step by Step Tutorial
Here is a tutorial to make a Mother's Day card with hearts. It's a fairly easy card to make with children from the age of 4-5, for a colorful and adorable result! A great way to write a nice message to all the moms!
Interest: development of fine motor skills
Material: white and different colored paper, scissors, pencil, and glue
Age group: from 4-5 years old
How to make a mother's day card with hearts
Step 1: Gather all the materials and start by folding your sheet of white paper in half. You can reduce the size of this sheet if you want a smaller map.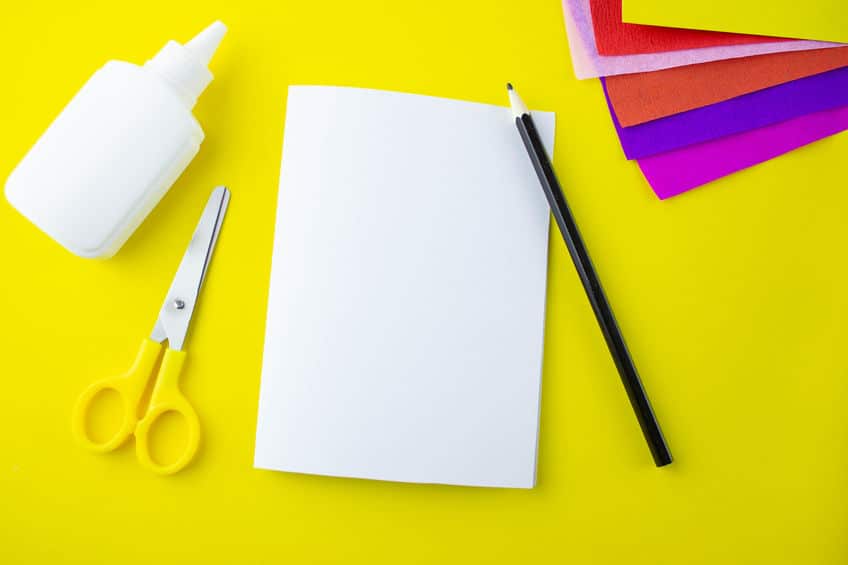 Step 2: Open your card in half and draw three hearts on the left side (you can make them any size you want or just two, it's up to you).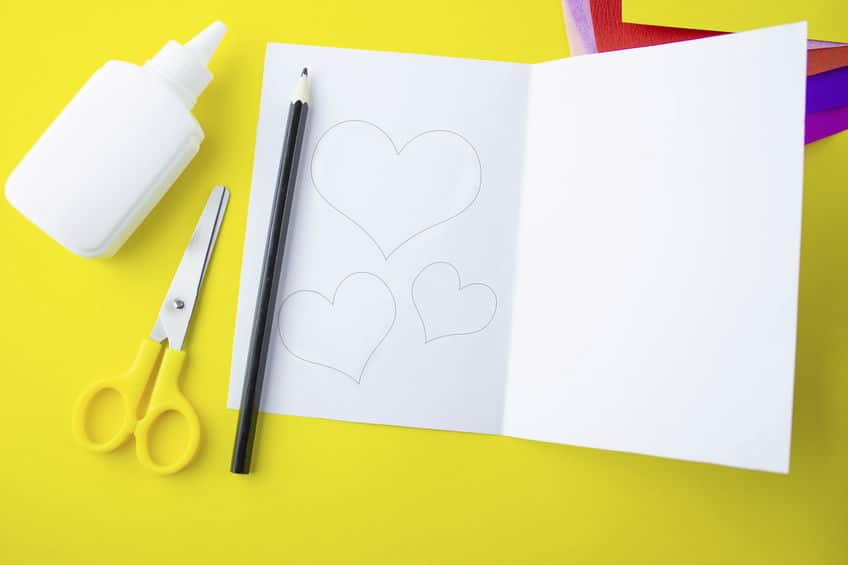 Step 3: This step is the most delicate and you will have to help (or do it instead) the little ones. Carefully cut out the three hearts you have drawn.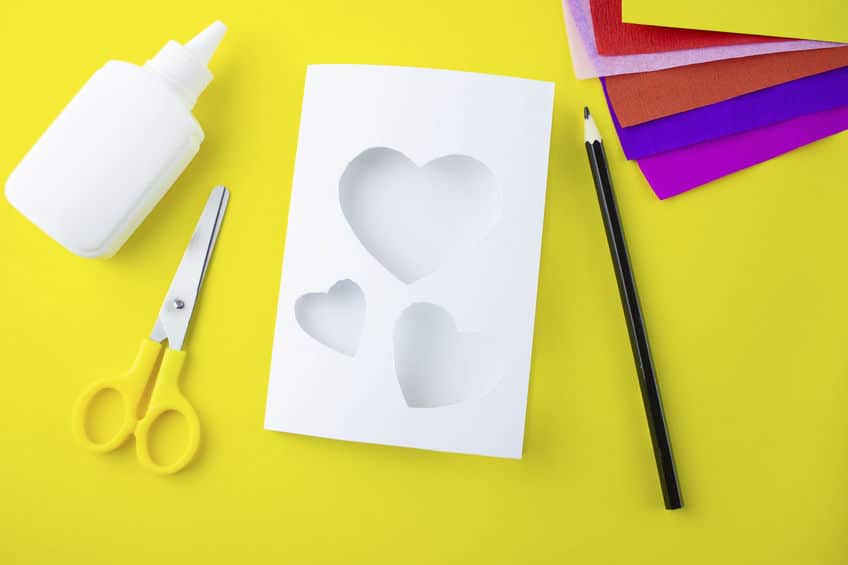 Step 4: cut a piece of white paper 2-3 millimeters smaller than your heart's Mother's Day card (it will then be glued inside the card and therefore must not overflow). Then take the papers of different colors and cut small strips of all the colors, as below. You will need about thirty!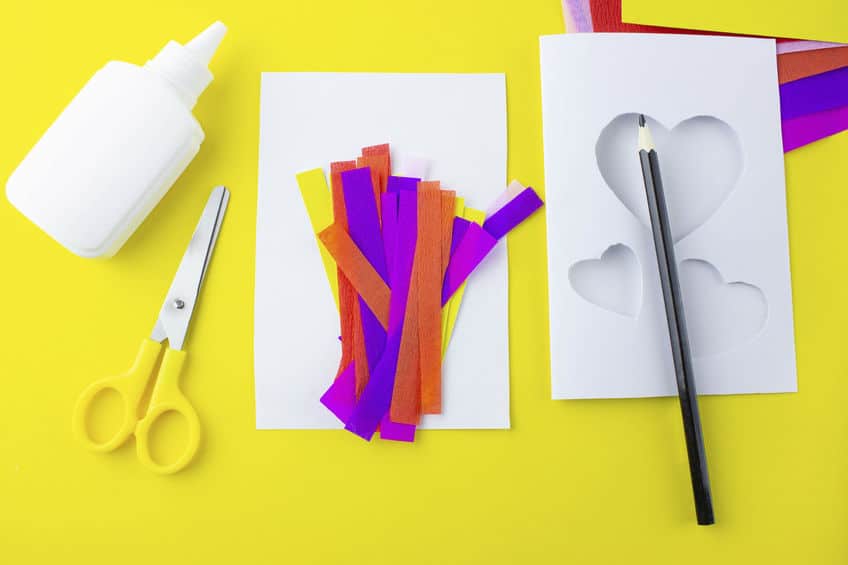 Step 5: Glue the strips of paper to the piece of white paper you previously cut out. You must complete the paper, as below right.
Step 6: Glue the paper covered with strips inside the card so that the colored stripes can be seen from the outside through the hearts you have cut out!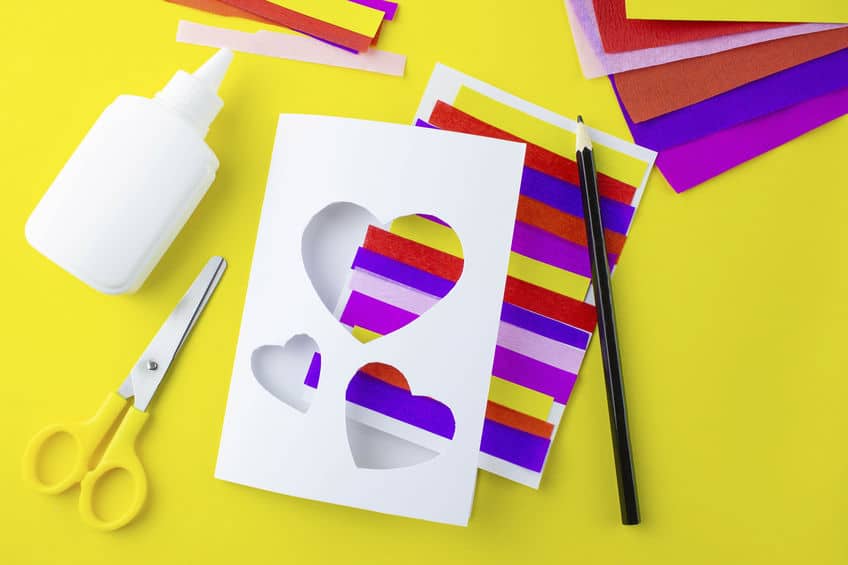 Step 7: it's over, all you have to do is write on your Mother's Day card with hearts! For example, you can write HAPPY BIRTHDAY MOM on the front and write a nice poem inside, it's up to you so let the children write whatever they want!