Kids Diy
Homemade Greeting Card: 15 Easy and Fun Ideas!
I've been around the net to find you homemade greeting card ideas that you can easily make with the kids. Cool and original models to send to the whole family!
Whether you want to make a Christmas card or a homemade greeting card, you will certainly find an idea that will please you in this list of greeting cards made for children.
In addition to all these little ideas unearthed on the Net, I found how to personalize my cards on the Internet. Don't hesitate to do the same before sending a greeting card, it's always nicer when they are personalized!
Material: paper, scissors, glue, and embellishment material (paint, ribbon, etc.)
Age group: from 3 to 12 years old
15 homemade greeting card ideas
1. Christmas tree pop up Christmas card
An original idea for the older ones. Make this original Christmas card in popup (or 3D) format, a pretty Christmas tree appears when the card is opened. Found on My Little Happiness.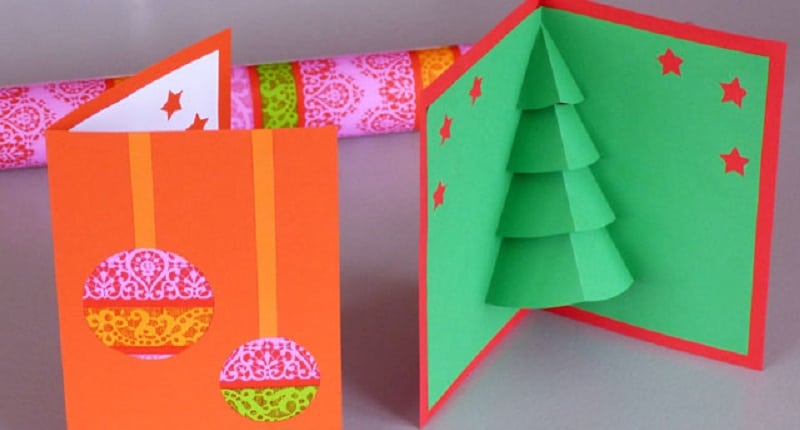 2. Christmas Tree PopUp Greeting Card
Here's another easier and equally nifty greeting card template found on Shrimp School.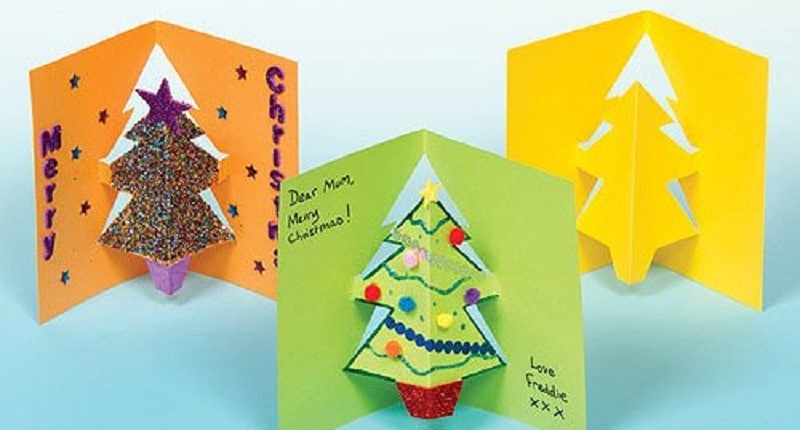 3. Homemade greeting card with fingerprints
Make an original Christmas card with your children's fingerprints like here.
4. Pipe cleaner Christmas tree card
A super easy and original card idea. Create a tree with a green pipe cleaner like Crafty Morning.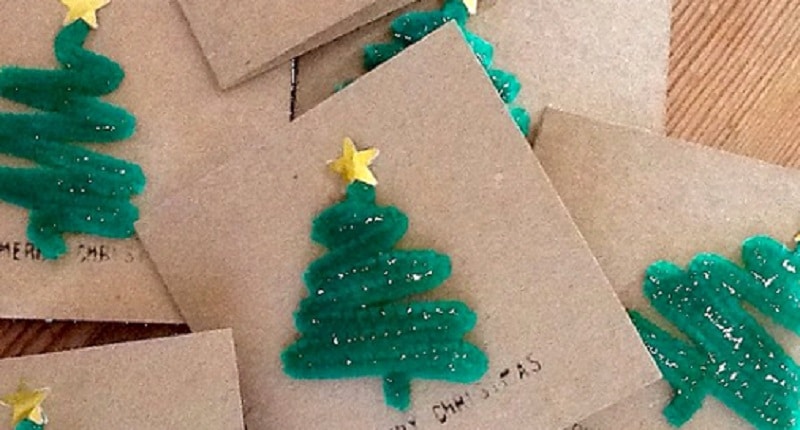 5. Fingerprint Christmas Wreath Card
Draw a kind of garland thread on which the light bulbs are missing and let your child have fun making colored fingerprints in paint on the location of the light bulbs. This is another cool idea from Crafty Morning perfect for toddlers. A good gift to offer (or not)!
6. Button Snowman Greeting Card
A simple idea to make a Christmas card with simple buttons: easy and original!
7. Homemade Button Christmas Tree Greeting Card
Another simple idea, even with the little ones. Just draw them a big green triangle, provide them with buttons in different greens, and offer them to glue them into the triangle.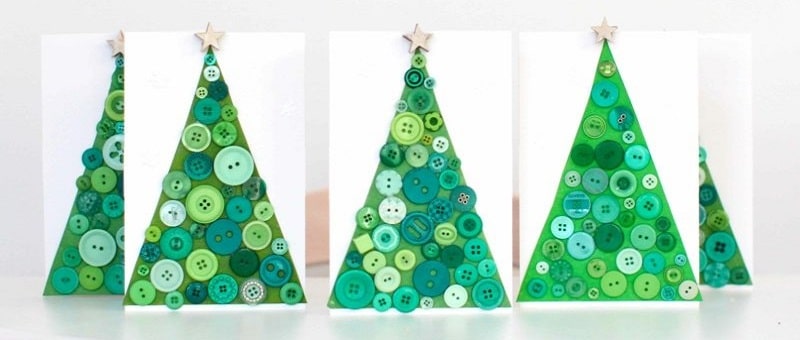 8. Button Christmas Wreath Card
It's crazy all the homemade greeting cards you can make with buttons! Easy and original!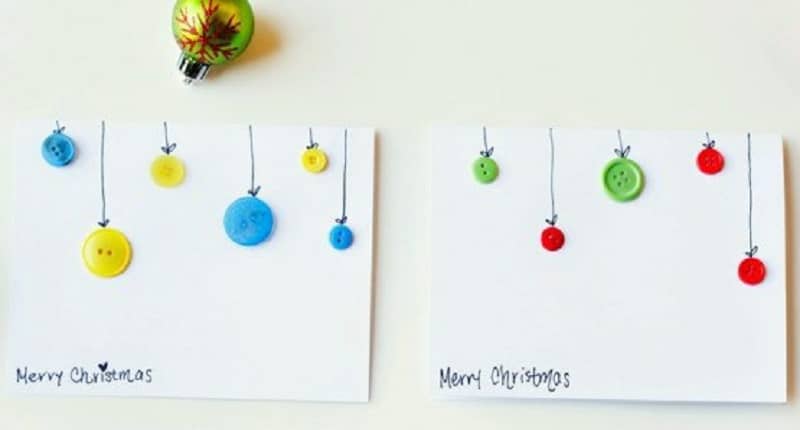 9. Tree card for the little ones
Another easily affordable idea for the little ones. Draw the branches of a fir tree (a simple model like below) and let your child make fingerprints between the branches with paints of different colors. An idea to create a homemade greeting card was proposed by Mer Mag.
10. Homemade Christmas Tree Greeting Card (Potato Stamp)
An idea that I had proposed HERE. Make a Christmas tree stamp with a potato!
11. Christmas tree card
Create a tree with strips of paper or multicolored tape like here.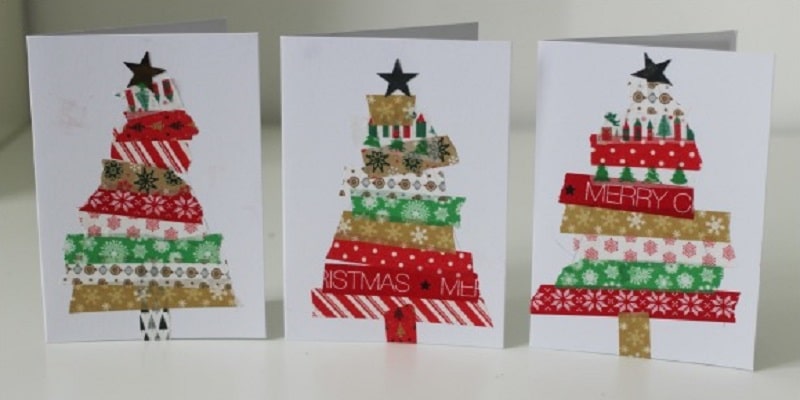 12. Homemade Greeting Card with Colorful Twine
For the older ones. Use thick paper for your Christmas card and draw a simple Christmas design (fir tree, reindeer, etc). Make small holes at each line crossing and use colored thread to iron the lines of your drawing. Other models on the Family Chic page.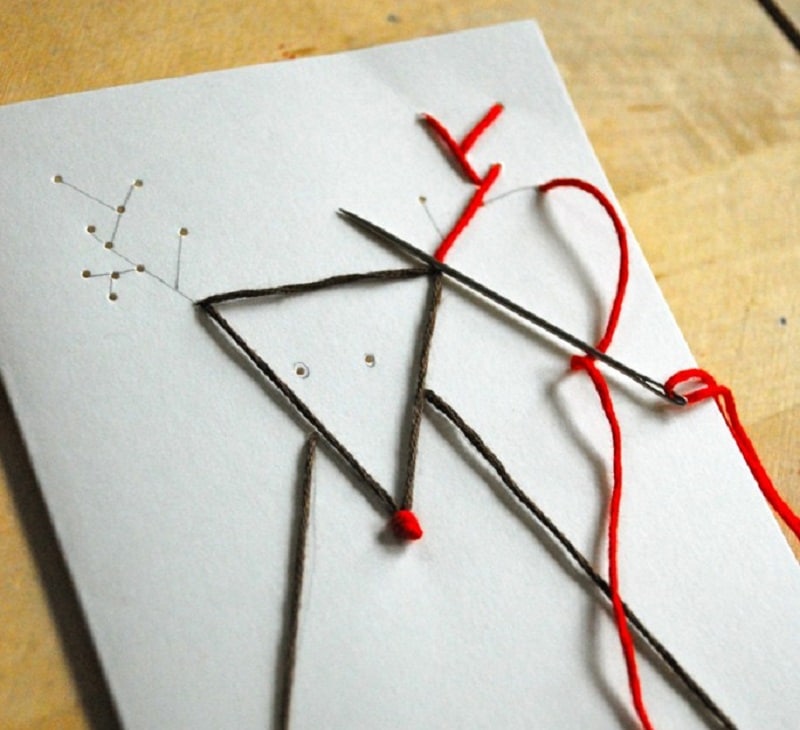 13. Homemade Greeting Card with Colored String #2
In the same principle as the model above, the version on a black background is nice too.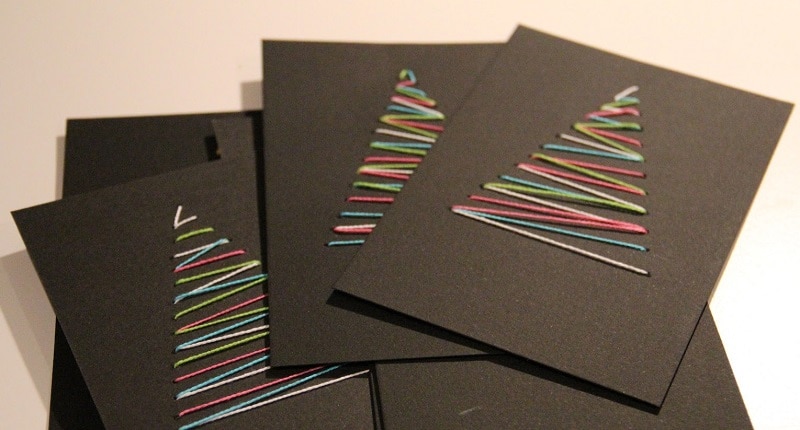 14. Pencil Peel Christmas Tree Card
This idea made me smile and the result is superb. An idea from Creamalice.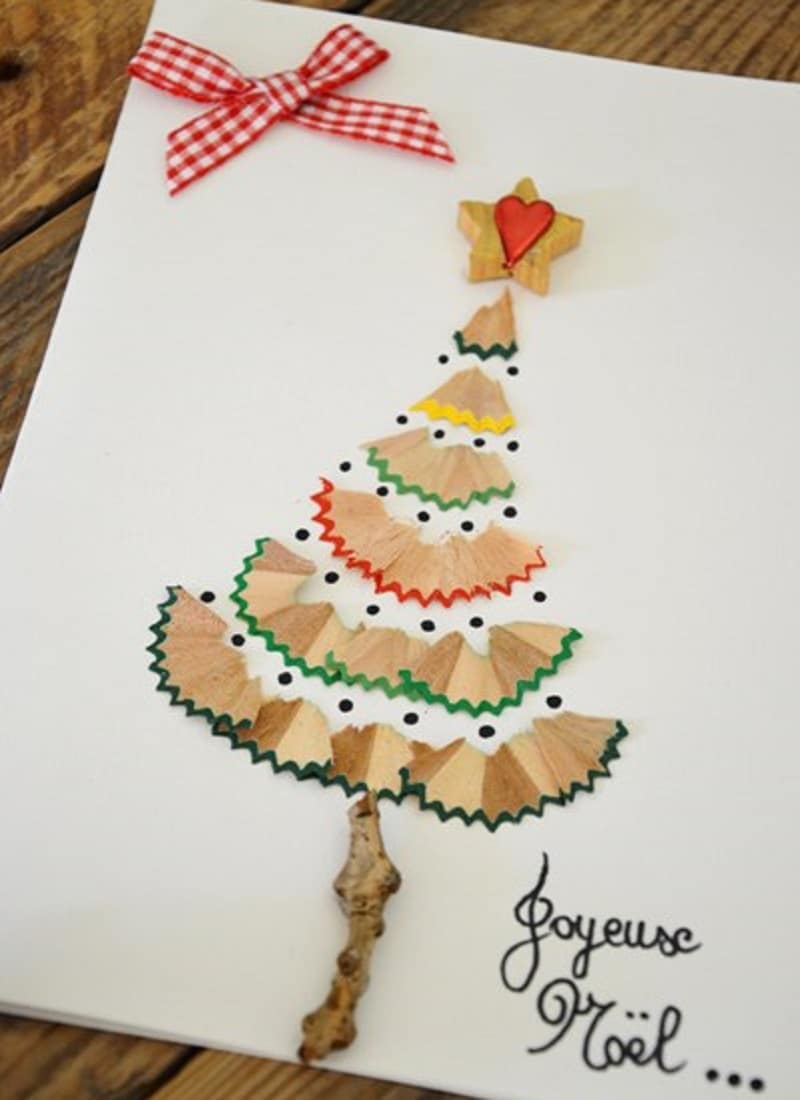 15. Christmas card with a cotton swab tree
Take inspiration from the model below ( Joséphine's notebooks ) to make a tree with cotton swabs.